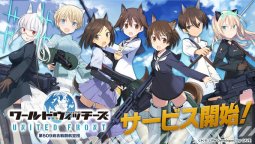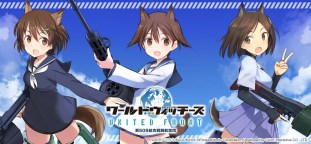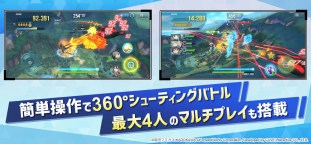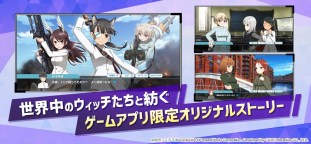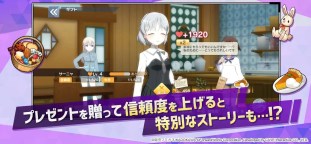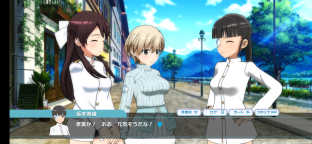 World Witches UNITED FRONT
World Witches UNITED FRONT
Desarrollador: CAVE Interactive CO.,LTD.
World Witches UNITED FRONT is an action game developed by CAVE, KADOKAWA and ForwardWorks.
Players will play as the commander of the new 509 Integrated Aviation Combat Team and order the witches to defend against alien enemies.

This game of the original story of the world witches is beyond the limits of other series. Players will be able to experience the battle in 360° angle and the game support a maximum of 4 player co-op battle. For those who have limited time for their game, this game also provide auto-battle and speed battle options. As the bond of the witches increases, player will get to unlock more stories behind the witches too.
What is "World Witches"?

"World Witches" is a multimedia project developed by Shimada Fumikane and KADOKAWA. The witches included are from the series of "Strike Witches", "Brave Witches", "Noble Witches", "Luminous Witches", etc.

Story:

In the year of 1944, alien enemies suddenly appeared and caused great destruction. The enemies are so powerful that normal weapons can barely caused damages. Under this harsh situation, the player encountered a girl called "Witch".

This girl wiped out the enemies with her ability. As everyone thought the battle is over, the player received news that the alien enemies began to appear all over the world. The player was appointed as the commander. With the help of the "Witch", the player traveled to various places for rescue. The story of the game is the battle log of the players and witches.
Function:
■ Plot
The plot breaks the boundaries of the witches from all of the series. Player can enjoy the interaction with the witches while saving the world as the commander of the 509 Integrated Aviation Combat Team.


■ STG Battle
Players will be able to team up with friends and challenge the air combat, as well as making full use of the different battle options.
■ Simulation & Team Formation
Players can select their own witches team and upgrade the team, or power up the skills and weapons to make a more powerful team to defeat the enemies.
■ Dorm
Players can increase the bond with the witches at the dorm. Once their bond reached a certain level, more stories will be unlocked. Witches will also send presents occasionally. When players received new costumes, they can dress up the witches.
Official Twitter: @w_witch_app
Official Site: https://w-witch-app.com/
Cargando...