Girls' Frontline 2: Exilium
Girls' Frontline 2: Exilium
Desarrollador: 散爆網絡
Girls' Frontline 2: Exilium is a 3D strategy chess-style RPG developed by 散爆網絡. This game is the sequel to the popular mobile RPG series "Girls' Frontline". This game is a chess-style RPG with abundant elements of raising-sim, collectibles, and character interaction. In this game, the player becomes a bounty hunter who completes quests and fights against the enemies in the polluted zone.
2066370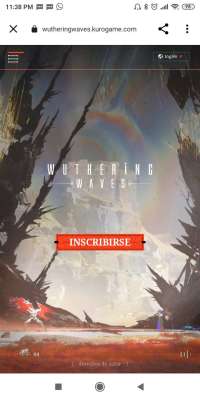 ¡IMPORTANTE!
Enlace al pre registro en la nota.
Comienza el pre registro y confirmada la Versión Global de Wuthering Waves XD.
https://wutheringwaves.kurogame.com/m/en/

Cargando...