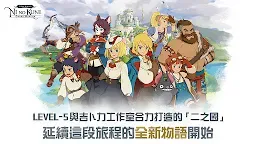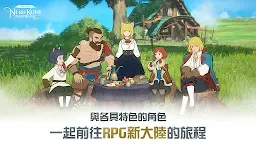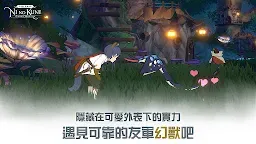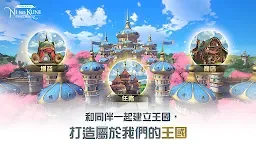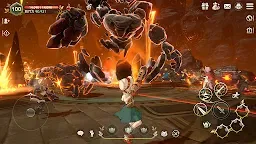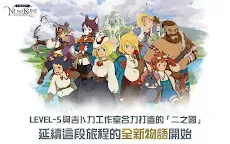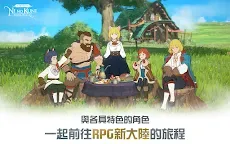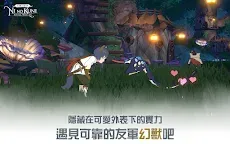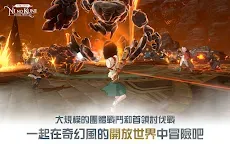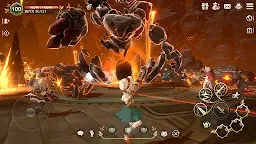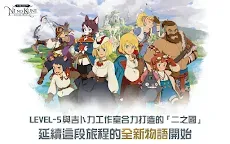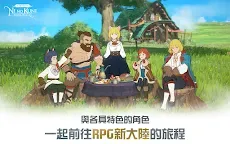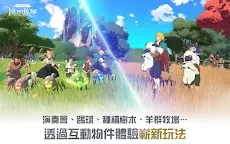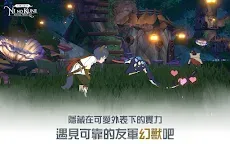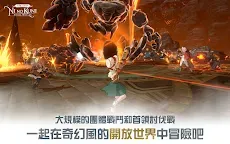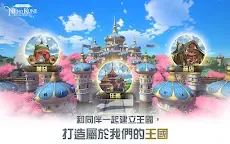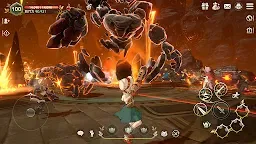 Ni no Kuni: Cross Worlds | Traditional Chinese
Ni no Kuni: Cross Worlds
Desarrollador: Netmarble
☞ Otra versión: Japonés/Coreano
Ni no Kuni: Cross Worlds es un MMORPG de mundo abierto desarrollado para dispositivos móviles producido por netmarble en Corea del Sur. Ha sido lanzado de forma gratuita en Android e iOS. Esta es la versión en chino tradicional y solo admite chino tradicional; también están disponibles las versiones japonesa y coreana.
Este juego continúa la cosmovisión del juego de fantasía "Ninokuni", producido conjuntamente por LEVEL-5, Studio Ghibli y Joe Hisaishi.
El jugador es un tester beta para un juego de fantasía de realidad virtual llamado "Soul Divers". Una vez dentro, la inteligencia artificial que se suponía que actuaría como guía para los jugadores, una chica llamada Rania, rompe el sistema mientras intenta advertir al jugador de algo. Cuando el jugador se despierta, se encuentra en medio de una feroz batalla. Son capaces de escapar del peligro gracias a la Reina Sia y Cluu. Luego, el jugador se dirige al Reino de Evermore, en busca de ayuda para proteger su reino sin nombre y la totalidad de Ni no Kuni, y comienzan a darse cuenta de que el nuevo mundo podría no ser un juego después de todo.
El sistema de combate es hack-and-slash en tiempo real y hay un total de cinco clases de personajes: Espadachín, Bruja (atacantes), Rogue (apoyo), Ingeniero (sanador), Destructor (tanque). El jugador puede atacar al enemigo o a otro jugador.
when you are doing awakening on your weapons of 1☆ and 2☆ I suggest to try even if you have low probabilities of success(try using just one copy every time at least if you want to upgrade the weapon), even if you fail that attempt would be added to the awakening quest and you will gain exp to get more boost
you can also try with higher weapons but I would try to avoid it, you can get trevols but I feel it isn't all that worthy, its beter to have a 100% in this cases
So I've been waiting for this game for two months, the promotion of this game is pretty insane, I see them a lot wherever I go online. It seems the game is pretty big and it'll take some time to play through, but the good news is that the weekend is coming
Just hope it's a good one, based on the rating now it doesn't look too impressive but I'll definitely write a comment for this game soon after I play it. How many of you guys played it already but haven't left a game comment? Come on, go write one.

#Mobile #Ninokuni
Traditional Chinese version: https://apps.qoo-app.com/en/app/10356
Japanese/Korean version: https://apps.qoo-app.com/en/app/17631

Cargando...