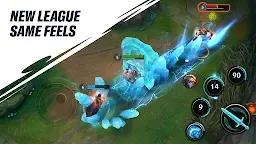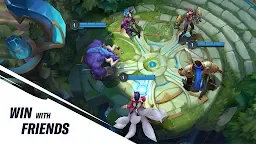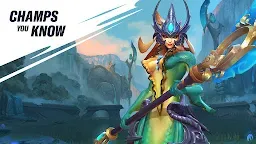 League of Legends: Wild Rift | Global
League of Legends: Wild Rift
Developer: Riot Games, Inc
[Google Play checks for the download source for this game. As such, the game only runs properly when downloaded from Google Play. Due to this, QooApp will not provide a download link for this game.]
☞ Other Version(s): Simplified Chinese
 | Traditional Chinese | Vietnamese
League of Legends: Wild Rift (LoL Wild Rift) is a mobile adaptation of Riot Games' phenomenal MOBA of the same title. Bookmark it now and download the apk once it's released!
League of Legends: Wild Rift brings the fast-paced PVP action-strategy of the LoL PC game to mobile and console!
Welcome to the Wild Rift! Featuring the same skill-based 5v5 PVP gameplay you expect from League of Legends on PC, Wild Rift was built from the ground up for new platforms. Lock your choice from a huge cast of League champions, team up with friends, and outplay the opposition.
THE LEAGUE YOU KNOW
Experience the thrills of League's competitive and strategic 5v5 gameplay, rebuilt specifically for mobile and console. Choose your champion, take to the Rift, and destroy the enemy Nexus in 15-20 minute matches.
A NEW RIFT
Explore the Wild Rift, a new-yet-familiar 5v5 map based on Summoner's Rift and streamlined for faster games. A responsive dual-stick control scheme, designed exclusively for new platforms, makes sure your skillshots on mobile feel as crisp as they do on PC.
NO IMPOSTORS
Wild Rift will include a familiar cast of over 40 champions at launch, with more favorites on the way. Light the way with Lux, spin to win with Garen, or blow it all up with Jinx.
COMPETE AND CLIMB
Master the new Rift, climb the Ranked ladder—and earn unique loot along the way. Like LoL PC, Wild Rift lets you prove yourself with high-skill champs, macro strategy, and myriad playstyles.
DRESS TO IMPRESS
Customize your champ's look to your liking with loads of skins across dozens of themes. Then, get closer than ever before with Wild Rift's all-new 3D model viewer.
SKILLS NOT BILLS
All champs can be earned for free, and there's no paying for playtime or power. Ever.
Download League of Legends for PC & Mac:
LINK
1784054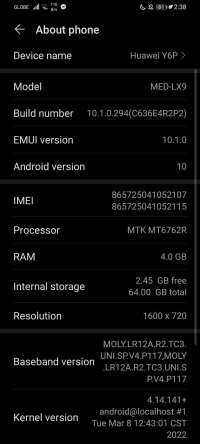 https://disk.yandex.ru/d/ipkn44GvCFnDLg
https://www.mediafire.com/file/8nyq7dagrds7081/GSPACE+2.0.4+Mod+NO+ADS.7z/file
1.Download Both links and apps
2.Open Gspace and Add the galaxy store app to Gspace
3.Login to samsung and install Wildrift from the Galaxy store
4.enjoy
5.give me skin pls any legendary ign:
1728515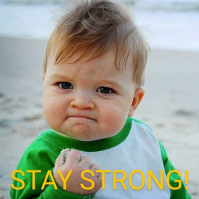 #Wild_Rift #Suicide_Intervention_NOW!
(Disclaimers: Due to the seriousness of the issue, if you have a weak heart or fragile mindset, DO NOT PROCEED//READ THIS NOTE; no image/clip of the involved parties will be provided; explicited languages are used for venting emotional frustration only)
(I can't come up with a title anymore, that's just how frustrated we are)

I think it is time for Riot to put an end to the low quality Rank games by now. Why am I bringing this up again? Let's just say when you start seeing streamers saying they are considering suicide, hearing them banging desks etc. after games of frustrating Rank games where they are consecutively paired up with teammates that are nowhere performing at their ELOs, you just have to step up and point out the obvious, again...

It is already disturbing that audience like ourselves have to experience those terrible moments in our own Rank games repeatedly; then when we thought we would be enjoying our favourite Riot partnered streamers//WR dedicated content creators performing at their best and winning games; what we have to witness are shitshows and fiestas by their teammates, making worst decisions repeatedly, inting, rage quitting and the worst: not performing accordingly to their current ELOs.

It's not my first time witnessing such level of frustration from streamers and content creators. This horrifying trend has been around for a long time. While Riot is still recovering from sexist scandals, harassment issues and bullying problems, the low quality of Rank games has always been affecting players and this concern has been repeatedly thrown at Riot time after time.

It is particularly stressful for streamers/content creators when their Rank games are tanked with teammates constantly weighting them down. They are relying on releasing great contents for profits/livelihood, yet for hours spent, what they had in the end are games that are so bad where they cannot pull off anything for their contents. Streaming hours of bad games or mismatched opponents do not help to boost their viewership either.

Apart from that, constant bad matchups wear them down and tilt most players. Haven't we seen enough from Faker already? It's not one bad game that triggers Faker's rage, no doubt, it has to be a series of bad games and mismatcups over a long period of time that piss off most of us. And when you see enough people getting pushed to their breaking point, emotionally breaking down on screen and beginning to tilt...I just can't...

THIS SHIT HAS TO END.

This issue has been there since Season 5/6 of League and it has been consistent for Wild Rift since Season 2. Why hasn't Riot worked out a viable solution at all?

Could they at least offer an in-game option while we queue up for Rank games: 1. Long waiting time for a quality Rank game where you are properly matched accordingly; 2. Short waiting time where you may be placed with people of a wider talent differences for Rank game? At the very least, we get to choose our poison throughout our own Rank Adventure Through ELO Hell. I don't want to see or experience a game where a player with skills waiting for over 5-10 mins just for a game where his/her teammates die over 20 times within 10 mins while he/she was winning his/her lane the whole time...

It is time for Riot to step up and fix this. We need it fix fast before a real tragedy happens. Seriously, FIX YOUR SHIT!

As always,
Loading...