Osomatsu san's Neet Entertainment Production
おそ松さんのニート芸能プロダクション!Ⓒたび松製作委員会
Developer: Avex Technologies Inc.
More from the same developer

Kingdom Dash!!

Mr. Osomatsu's Sugoroku Journey
Osomatsu san's Neet Entertainment Production is a mobile training adventure game that is originated from the Osomatsu-kun series. Players will train Osomatsu brothers into famous celebrities. Their path of character development will totally depends on your decisions throughout the story.
1160581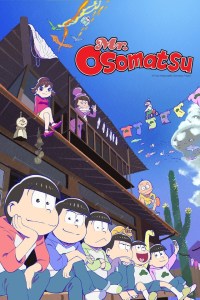 Today is the birthday of the Matsuno sextuplets Osomatsu, Karamatsu, Choromatsu, Ichimatsu, Jyushimatsu, and Todomatsu. Originated from the manga Osomatsu Kun and later aired as anime Osomatsu San until now, they've brought so much joy to us. With them a happy birthday!

#Osomatsukun #Osomatsusan #Matsuno #Sextuplets

Loading...