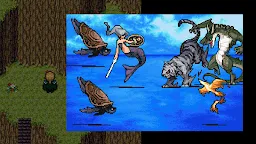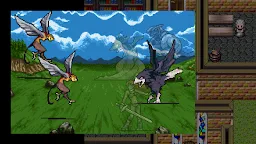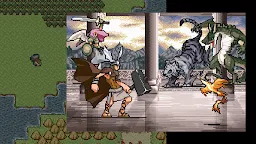 Summon Mate
Summon Mate
Developer: シフトアップネット
More from the same developer More

Dungeon RPG -Abyssal Dystopia-

Dungeon RPG -Abyssal Dystopia-

Tenmilli RPG

Tenmilli RPG

Yorozuya RPG

Yorozuya RPG
Summon Mate is an adventure RPG with the pixel art style. You are a monster summoner who signed a contract with a dragon. Travel the world to collect strong monsters and defeat enemies that threaten the peace of the world.
Win the battle and increase the types of monsters that can be summoned. In certain areas, you can summon rare monsters by combining different monsters.
You can create dungeons by using your monsters and items. Also, you can play dungeons made by other online users and get items from there.
After clearing a stage, you can go to more places on the map and choose a PvP mode to play with. Rival summoners are going to appear in various places after the monster map has been completed.
You can enjoy the game without any charges, no internet connection is required.
* Internet connection is necessary to use PvP battles and net save etc.
World map:
http://game.shiftup.net/afa/rpg2/worldmap_en.html
Monster recipe:
http://game.shiftup.net/afa/rpg2/kyuushuu_en.html
Habitat:
http://game.shiftup.net/afa/rpg2/monster_en.html
Tips:
Let's talk to people in the town and the castle at first.
Let's collect fellow monsters and raise the level around the town before aiming for the first dungeon.
* Monsters that are easy to appear depending on the terrain may be different.
Let's equip to monsters, not players.
Let's report to the castle after clearing the dungeon. A new way can be opened.
* We recommend that you save to the net from time to time in case you have lost the local save data.
Special thanks
R-Do http://www.geocities.co.jp/Milano-Cat/3319/ - Monster images
Twelve constellation fragments - Effect images, battle background images
Shigeru - Icon of items
Escape http://escape.client.jp/index.html - Icon of elements
First Seed Material - Graphic materials
Loose Leaf - graphic materials
DotWorld - graphic materials
Rittor Music, others - sounds
Loading...