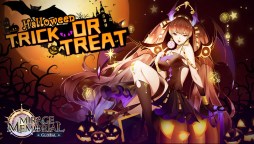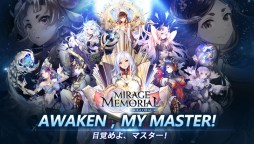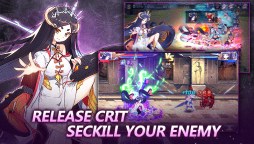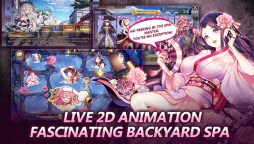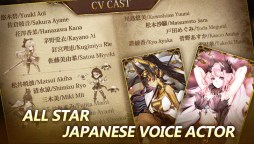 MIRAGE MEMORIAL | Global
MIRAGE MEMORIAL
Developer: Efun Company Limited
☞ Other Version(s): Thai | Traditional Chinese | Korean | Japanese
MIRAGE MEMORIAL Global is an RPG for mobile.
--------------------------------------------------------------------
After the end of human civilization, girls reborn with soul of historical great heroes wake you up accidentally. As a normal master without legend, you will lead hundreds of lovely servants to crusade against Lucifer to safe the world. Then fetters of fate with master and servants will continue until the end of memory....
【Global Server】
Now we get the global version finally! The battle for servants is heating up, more than 100 lovely girls waiting for you to collect! With 50V50 massive battle, lead your alliance to collect greatest servants and fight for the glory of top1 in the whole world. With highly freedom of social system, you can chat with worldwide masters and set up your global legion!
【Strategy Battle】
Over 101 episodes of adventure series, exclusive equipment and refining system, more than 300 types of combat formations, contrary attributes and upgrading transformation, launching
instant skill to win, even the mercenary system, all the strategy elements enrich your adventure!
【Servant Collection】
More than 100 lovely girls obey all your orders,queenly Hades, cute Gabriel, super-sister Hammurabi, vivacious Athena, including the east and west historical reincarnate heroes with all the persona and characters.Top concept artist presents high precision animation and intimate interaction with your touching by LIVE 2D.
【TOP CV】
Most popular Japanese CV perform an intracranial gift for voice complex.
Hades CV:Hanazawa Kana
Edward Teach CV:Sakura Ayane
Susanowo CV:Kugimiya Rie
Isabella CV:Kayano Ai
Seth CV:Yuuki Aoi
【Diverse Scene】
Borderland defence, trial corridor, phantom maze, various instance and dungeon, privacy plot of master and servant, sweet date in the back house, encounter in cafe and spa, will it be the harem or the hell? all depends on you, master!
485700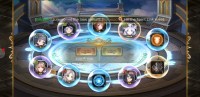 mmm
288456
boring.... really boring, same crap like other games where you just equip, star up till purple tier, get dupes to rank up, same crap oh theres ppl to crush you in PVP. so I'm giving away a CD code key: huadaeghoo3q

enjoy. uninstalled it
Loading...