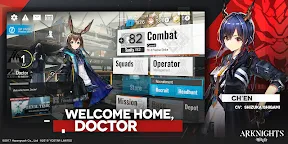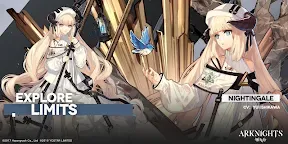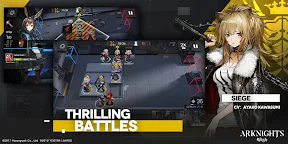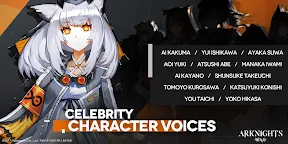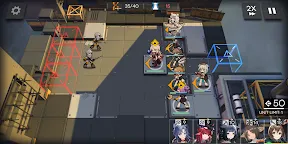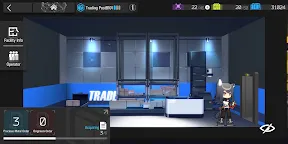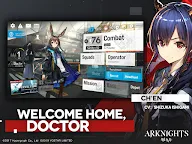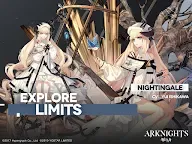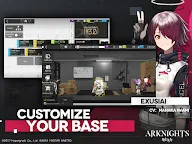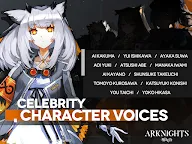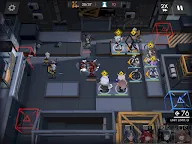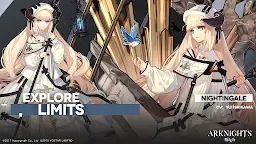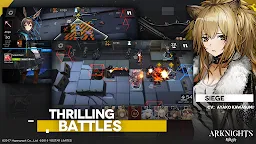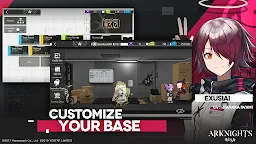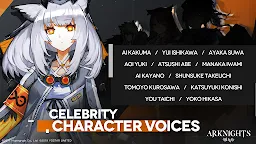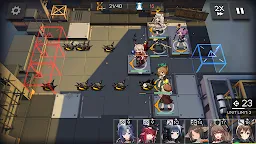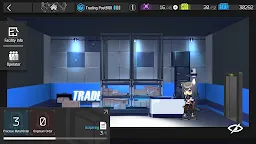 Arknights | English
Arknights
Developer: Yostar Limited.
More from the same developer More

Azur Lane | English

Azur Lane | English

Arknights | Korean

Arknights | Korean
Mahjong Soul | English

Mahjong Soul | English
☞ Other Version(s): Korean | Japanese
Arknights is a mobile tower-defense RPG developed by Yostar Limited. on the mobile platforms. This is the global version where the default language is set to English.
In the world of Arknights, the people, who all have a kemonomimi feature, live in a post-apocalyptic and futuristic world. The world's civilization is built upon the discovery of a valuable mineral called "Originium", which allows people to acquire a magic power called "arts". However, the power of this mineral also infects people with a deadly, transmissive disease called "Oripathy". Hence, the government is keen on isolating the infected even if cruel and radical actions are needed. The tension between the infected and non-infected then escalates to an extremely worrying level. Players' roles in this game are to be the "doctor" who commands a crew of "operators" of Rhodes Island, a self-defense organization that aims to find the cure of the disease whiling fighting against other parties.
In this game, players need to deploy up to 12 operators in each stage to defend against the waves of attack from the enemies. Players need to check the requirements and hints of each stage to think strategically and bring the most effective operators for that stage. Operators are categorized into different classes and have unique abilities to deal with different kinds of situations. Their special skills, positioning, and sequence of movement also need to be considered thoroughly. It is on the player to bring out the potential of each operator to clinch the victory. After beating a level, players will be rewarded with many prizes and resources to strengthen the squad more.
Operators featured in Arknights are all full of interesting characters and designs. They will have different roles in the team of Rhodes Island and have different backstories and personal relationships. In addition, many professional voice-actors from Japan have voice-acted these operators to bring out their charm in a lively way. It would be crucial for players to collect as many operators as possible to build the strongest squad.
1600478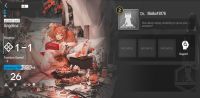 I kno I've been missing for a week or so-- I'm sorry

I was finding new games to play and even got back to old games I played before during that time


And I present you my Arknights! and Guardian Tales Accoungt~!
1540159
Hi guys,
So how you are guys doing? I hope you guys are having fun with this 2nd Anniversary! So, i just got La Pluma, Mizuki, Saga Dupe and Tequila but no Ch'en Alter (plz this won't happen again like at Skadi Alter Banner) and E2 La Pluma and Mizuki (I E1 Tequila and i was planning for E2 him but i won't do that bacuase i want all my materials on Chen Alter IF I HAVE HER). Also, congrats to everyone of getting our 2nd Anniversary Cake! Happy 2nd Anniversary and have a Dosollen Holiday, Dokutah!
Loading...