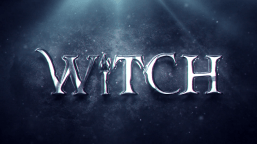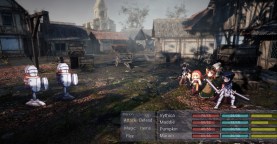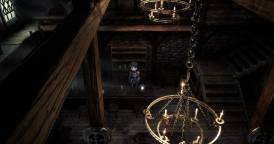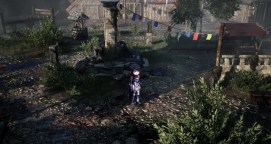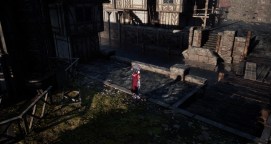 Witch
WITCH(ウイッチ)
Developer: Heartstrings Studios
Witch is an Indie JRPG developed by Heartstrings Studios.
Set in a semi-fantasy world where a living god, Alecian, has outlawed magic, bringing war and genocide to those that oppose him. A Commander in his military, Vythica, has served dutifully, bringing cities to their knees and aiding in the execution of witches and wizards However, Vythica hides a secret...she herself is a witch. Vowing to serve honorably and never use her powers, she believes she's on the right side of the war, but struggles with the morality of her actions. During a fateful battle, she finds herself in a life or death situation, forcing her to unleash the magic she's kept hidden for so long, saving her life and the lives of her soldiers, but condemns herself. She escapes and hides in an abandoned, war-torn town. On a supply run, she learns that word of a powerful warrior with magic has spread, and for the first time in a long time, mages have a reason to hope. Vythica vows to undo the damage she's done and stand up to fight for those like her, taking in other mages and those that support them, who all join her resistance. Every witch that joins her side in battle has a story to tell, and a reason to fight.
2D Characters, 3D World: A mix of classic and modern styles, utilizing masterful 2D animation with beautiful 3D world building
Every Character a Mage: 8 playable characters ranging from a Knight to an Summoner, an Illusionist to a Gunslinger, all with magic woven deep into their combat styles.
Rebuild Sanctuary: The once abandoned town progresses as you do, offering new items and equipment. See the war torn ruins become a thriving home.
Quest Board: Some of those that join your town can be sent as away teams, completing missions and returning with new survivors, hidden items, magic tomes, and more!
No Witch Left Behind: Send any playable character with an away team to increase your odds of success, and gain them experience in the process. No more XP grinding to keep all characters at the same level!
More features to be announced as we progress in the games development!
We are currently in alpha stages. "Witch" and all parts included are subject to change. Current release date is expected to be 2021 but date may change as needed.
Click the following link to purchase the game on Steam: link
Loading...