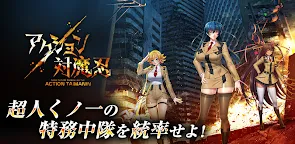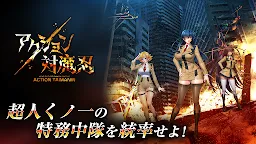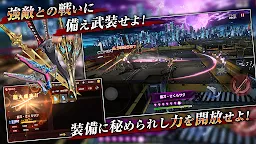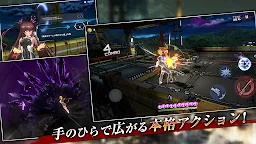 Action Taimanin | Japanese
Action Taimanin
Developer: GREMORY GAMES INC.
More from the same developer

Action Taimanin | Global

Action Taimanin | Global

Taimanin GOGO!

Taimanin GOGO!
[This game has been swallowed by an unknown force...]
☞ Other Version(s): Global
[Action Taimanin (JP) server will shutdown on 27 July 2021. Data transfer application will be held by the official from 4 May - 27 July. JP server players will be able to continue playing in the Global server after application.]

Action Taimanin is a mobile action game that is originated from the Taimanin series, players can control different taimanins that uses different weapons to protect world peace by defeating different demons.

746675
https://bahasbersamafadhli.blogspot.com/2020/10/bagaimana-kesan-penulis-mengenai-action.html
729375

Finally I got all my girls their yukatas!... however it feels kinda bad that Murasaki is the only one that didn't got one...(。>﹏<)
Loading...