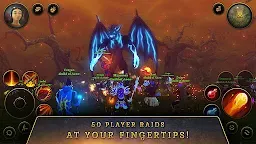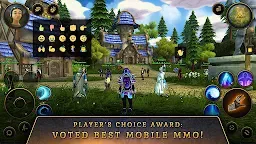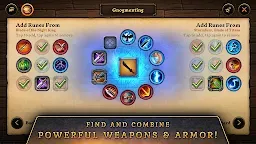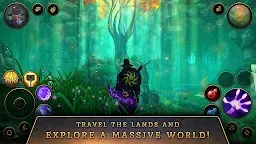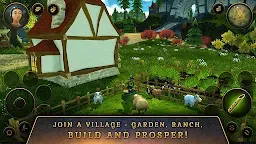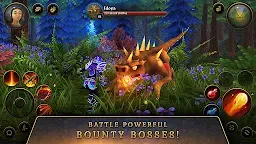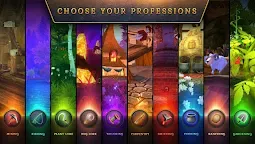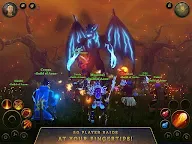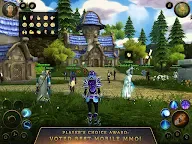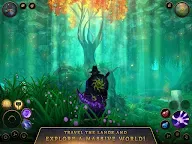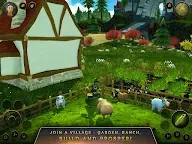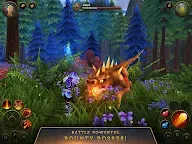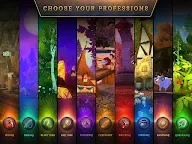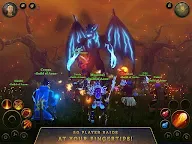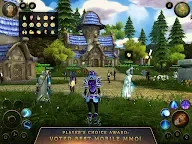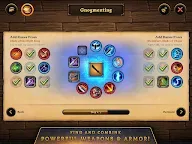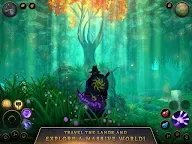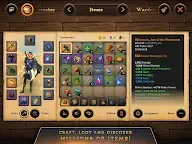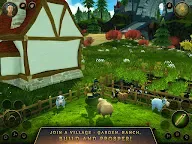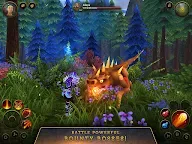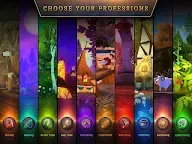 Villagers & Heroes
Developer: Mad Otter Games
Villagers & Heroes is a RPG game developed by Mad Otter Games.

"One of the best mobile games! ★★★★!" - TouchArcade
"One of mobile's finest MMORPGs!" - Droid Gamers

September 2019 - Sands of the Equinox. Brave the sands of Anuk'Amun. Take on Pharaohs and Caliphs. Tame Sand Cobras, Rhinos, and Stallions. Plus much more in the Sands of the Equinox Event, now live!

Join hundreds of thousands of players worldwide in an epic MMO in an expansive 3D world filled with swords, sorcery, dungeons, dragons, wizards, warriors, quests galore, countless beasts, and people from all over the globe.

★ A real MMO, without auto-play! Join a 3D world, where players are active and participating, with none of those silly auto-play mechanics.
★ Explore a Massive World with Thousands of Story-Driven Quests
★ Party-up with Friends to Raid the Lairs of Mallok's Brood of Horrors
★ Ride to Glory on a Nightmare Steed, a White Stallion and more
★ Forge your own Weapons and outfits, enchanting them with exactly the Magical Spells and Heroic Feats you choose
★ Level up your Talents to unleash Ultimate Abilities on your enemies.
★ Craft, Garden, Ranch, Fish, Mine and more
★ Build the Mightiest Village in the Seven Realms
★ Seasonal Event Challenges
★ Play seamlessly between Mobile and PC


Features
• Free to Play: persistent world, 3D MMORPG in real-time!
• Epic Lair Battles against the Elders of Mallok to get the best raid gear
• Thousands of challenging Story-Driven Quests, voiced by professional actors
• 10 fully customizable character builds to play - Earth Shaman, Lightning Warrior, Fire Wizard, Holy Priest, Marksman Hunter, Fury Warrior, Water Shaman, Ice Wizard, Shadow Priest, and Nature Hunter.
• Deep Loot System with millions of item combinations. Build your character to match your play style.
• Unique character customization options
• Craft and trade thousands of weapons, armor and items
• Gnomish Augmentation, Fishing, Mining, Bug Collecting, Smithing, Tailoring, Cooking, Foraging, and Carpentry
• Player Housing with Ranching and Gardening
• One-of-a-kind seasonal event zones
• Consistent updates with an active development team

Developer Statement
We engage with the community via interactive livestreams, social media, and forums. We believe our players are the best evangelists for the game.

Our goal was to build a game world where everyone is important, whether that is a heroic warrior who likes to raid, or a player who prefers crafting, fishing, tending the garden, and working with others. That's the reason the game is called "Villagers and Heroes". Even a villager can be a hero.
Loading...