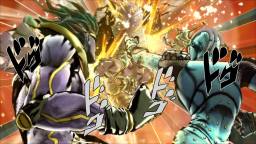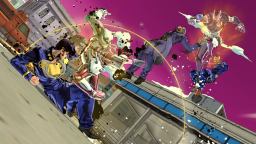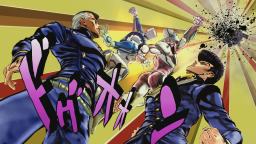 JOJO'S BIZARRE ADVENTURE : Eyes of Heaven
ジョジョの奇妙な冒険 アイズオブヘブン
Developer: BANDAI NAMCO Entertainment Inc.
Click the following link to purchase the PS4 version of this game:
link
In almost 30 years since its first publication, the JOJO'S BIZARRE ADVENTURE franchise has never been as young and fresh as today!
Featuring a completely new 2 vs 2 fighting system, the House of Joestar is back with a new fast-paced action/fighting game! Strategize with your partner, overwhelm your opponent, and strike a victory pose in stylish team battles only possible in JOJO'S BIZARRE ADVENTURE: EYES OF HEAVEN!
A BOY NAMED JOESTAR
In an original story that spans generations, all the members of the House of Joestar are joining forces to unravel a terrible mystery and discover the "Truth"!
MORE MORE MORE
More than 50 characters coming from the 8 chapters of the story. Also, all of the previously released Japanese DLC is included!
IT'S ALL IN THE GAME
New incredible abilities and fighting styles made possible through open stage cooperative battles! Select your favorite duo and trigger devastating Dual Heat Attacks!
648929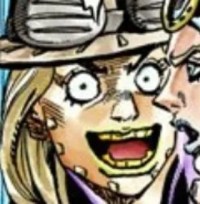 >:0 I can't wait dangit.
600909
I played and still have my ps3 version of eyes of heaven and one thing i could say is the graphics are really good and the maps are big and theres a bigger Roster to so this leads to me saying i highly doubt itll come to mobile, i mean itd make more sence to make an all star battle mobile port cause its far more simplified compared to eyes of heaven and it could easily be set up like skullgirls mobile or mkx mobile. if it really happens i feel like itd be in potato quality, lag IMMENSELY, or probably be one of those most likely pay to play cloud games where you would pay 20 to 40 bucks to use your phone to play it wireless in a playstation in some basement. my honest opinion is dont wait for it, if you cant afford a PS4 buy a PS3 cause its far more cheaper then buy eyes of heaven for it but if its still to expensive id suggest getting a PS1 emulator for android or whatever device you use and download the ps1 Jojo game, forgive me if i dont tell you the name its just that i forgot it but if you go to freeroms ps1 and check the categories youll find it
Loading...