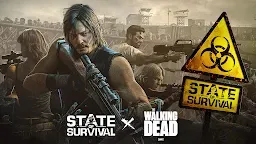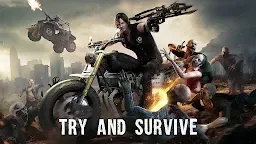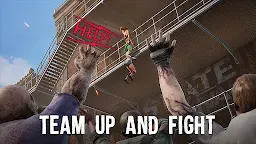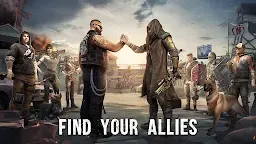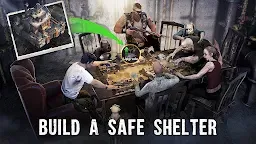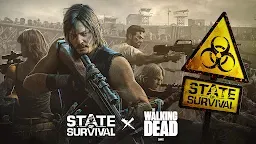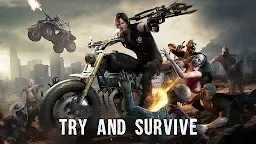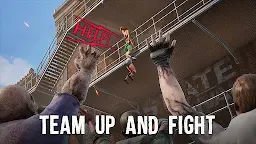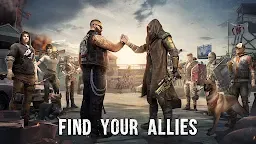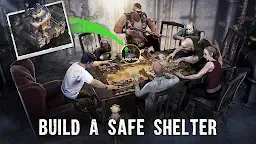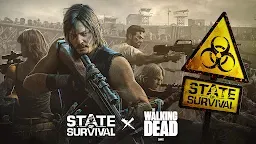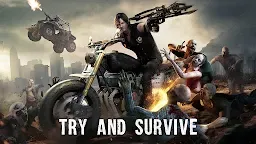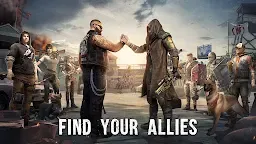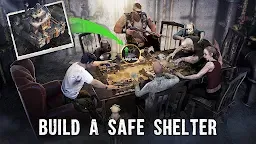 State of Survival | Global
State of Survival
Developer: KingsGroup Holdings
☞ Other Version(s): Traditional Chinese | Japanese | Korean
State of Survival is a survival game developed by KingsGroup Holdings. The game is set in a post-apocalyptic world where people need to fight against zombies to survive.
The well-written background story of the game successfully creates an immersive atmosphere where players can really feel the intense situation illustrated in the game. The story of the game revolves around a zombie virus released by a company called Gigacorp. The virus has destroyed human civilization and prosperity, turning the world into catastrophic ruin dominated by infected zombies. Only little human survivors are left on the land, with the player being one of them.
Of course, the biggest aim of this game is to survive in this disrupted world. Other than that, players need to rebuild settlements to form a base for defending against zombies and reviving human activities. When you find other survivors, do not hesitate to rescue them because they can strengthen the human force massively. Ultimately, the mess that all humans are in needs to be terminated. Defeating enemies standing in your way and crush the evil plan of Gigacorp is the only way to put a halt to this disastrous situation.
The game's gameplay requires a highly strategic gaming mindset from players as there are both simulation and tower-defense elements. The battles in this game are run in a tower-defense style where players need to control. their heroes to defeat zombies and prevent them from invading into the base. The skills and equipment combination will be the key to determine the strength of heroes. In addition, players need to gather and make good use of resources to build different facilities that can strengthen the human force. Lastly, players are encouraged to form alliances with other players online to further increase the bonding and power among human beings. This game is meant to be a fun and rewarding challenge for all players.
The release of State of Survival has resulted in huge success as the game has become one of the hottest games in different countries and has achieved over 50 million downloads around the world. The game also supports a considerable number of languages.
---Below is the information provided by the developer---
State of Survival is a post-apocalyptic themed survival game for mobile. It's been six months since the outbreak. Six months of terror, isolation and grueling hardship. Most folk didn't make it. But you did. Welcome to the State of Survival.

The infection ripped across the country taking civilization with it. Any surviving military or government went to ground. The land belongs to the infected now. As well as any survivors brave enough to stake their claim for it.

Make friends or fight with other survivors. Do whatever you must to survive. It won't be easy. The infected are everywhere. Resources are scarce and you must salvage what you can from the carcass of society.

It's a new world out there. Dangerous, yes, but filled with opportunity. Immense power awaits those bold enough to grasp it. But remember to watch your back. It's fair to say people aren't quite as friendly as they used they be…

Rebuild
Build up your Settlement to form a safe haven for your survivors and a foundation for your post-apocalyptic empire.

Rescue
Save survivors to swell your numbers and increase your strength. Locate those with special abilities, they will be the heroes of the plague war!

Research
The zombie disease is mutating rapidly. Learn whatever you can to understand it. Whoever can control the infection controls the state!

Socialize
There is strength in numbers. Make allies and forge strategic partnerships to survive the horrors of the infected Wilderness. Join forces to pulverize any who try to take advantage of you.

Rip up the Rulebook
It's humanity 2.0. Rewrite the rules on how you want humankind to progress.
Loading...