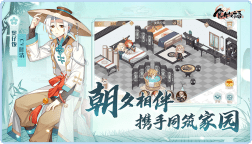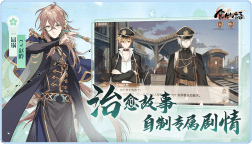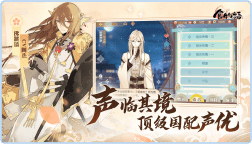 The Tale of Food | Simplified Chinese
The Tale of Food
Developer: 天梯互娛
[This game has been swallowed by an unknown force...]
☞ Other Version(s): Traditional Chinese | SG & MY
Due to the expiration of the partnership period for this game, it has been removed at the request of the developer. For subsequent updates, please visit the link below.
——————————————————
The Tale of Food is a mobile otome game where players can go on an adventure with different personified Chinese cuisine. Players can later develop a romantic relationship with the one they love the most.
Collect over 100 interactive characters personified by Chinese food and fight together as you embark on a new saga!

▶A Fantasy Adventure◀
Embark on a 2-million-word fantasy adventure as the descendant of the Food God. Collect and nurture Food Souls as you explore time and space! Interact with them closely and record every precious moment.
▶Incredible Voice Acting◀
Meet with Food Souls in [Kongsang]! The Tale of Food is fully translated into Chinese, English, and Korean with voice overs for all characters! Top voice actors' dubbing for all characters makes them alive, offering you an immersive experience!
▶100+ Cute Characters◀
Collect 100+ characters and enjoy the lively expressions of each unique Food Soul. Immersive interactions with Food Souls help you unlock exclusive voice, stories and letters as you create lasting memories.
▶Micro Manage Your Restaurant◀
Run your restaurant together with Food Souls. Send them to grow veggies, catch fish, and enjoy a fulfilling farm life. Or let them handle the cooking as you serve your customers from dynasties past!
▶DIY Home Decor◀
Make your house a home! Unlock themes, collect furniture, and mix and match styles to make a home that's uniquely yours! Fix the look and the feel of the home that belongs to you and your Food Souls.
▶Custom Battle Lineups◀
Form your battle lineup with Tanks, Healers, Damage Dealers, and Support roles. Utilize AoE, Poison, Sunder, or Damage Reflect skills and gain an edge in battle!
373984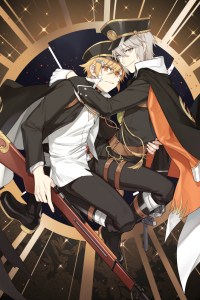 * Today's Husbando -
Fuliji Roast Chicken and Texas Grilled Chicken from The Tale of Food *
Original Source/Artist: Pixiv @ 白夜BYA
Will post husbando pic everyday with credits of artist! Follow for more tomorrow!

Loading...