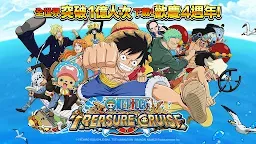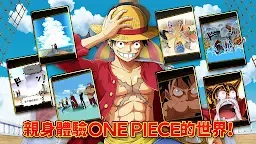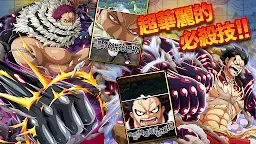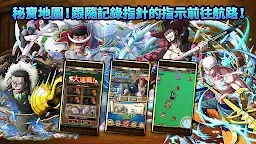 One Piece Treasure Cruise | Traditional Chinese
One Piece Treasure Cruise
Developer: LINE Corporation
More from the same developer More

LINE: Free Calls & Messages

Jumputi Heroes

LINE: Disney Tsum Tsum | Japanese

LINE Gundam Wars
[This game is no longer in operation.]
☞ Other Version(s): Korean | English | Japanese
One Piece Treasure Cruise
is an exhilarating adventure with your favorite Anime crew.
Form your own misfit pirate crew, pull off power combos, and relive your favorite moments from the One Piece storyline. The world of One Piece awaits you!

- Relive the ONE PIECE storyline -
• Join Luffy and the Straw Hats on their quest to find the One Piece!
• Explore each chapter of the epic story
• Complete quests and watch as the adventure unfolds
• The unpredictable and diverse World of ONE PIECE is now yours to explore!
- Recruit and train your own Pirate Crew! -
• Featuring your favourite major and supporting ONE PIECE characters
• Over 1,000 characters from the Anime to recruit
• Each character has unique abilities
• Re-enact and create new thrilling battles!

- Intuitive Battle System -
• Featuring an all-new tap battle system, specially designed for your smartphone.
• Unleash exhilarating tandem attacks to deliver devastating damage and send enemies flying!
• Strategies and chain together attacks to fight even the toughest of enemies
• Become the strongest pirate crew on the seas!
1135934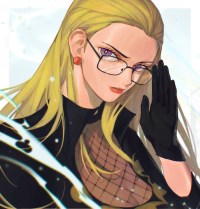 Artist Credit:
Tumblr - mygiorni
Source: https://mygiorni.tumblr.com/
#Onepiece #Kalifa #CP9 #Jewelrybonney #Bonney #Worstgenereation #Supernovas

Loading...