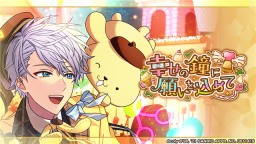 Promise of Wizard
Promise of Wizard
Developer: coly Inc.
Promise of Wizard
is a mobile otome game where players have to train different wizards to defend the world from suffering from the chaos brings by the moon. Pre-register now to get handsome rewards when the game releases so that you can pull more gatchas!
826694
"Promise of Wizard" mobile game streams an animation commercial to celebrate its first anniversary!
https://news.qoo-app.com/en/post/62117

815351
Original Source/Artist: Pixiv@hg6
Source Link: https://www.pixiv.net/artworks/85745945
Will post husbando pic everyday with credits of artists! Follow for more tomorrow!
Loading...