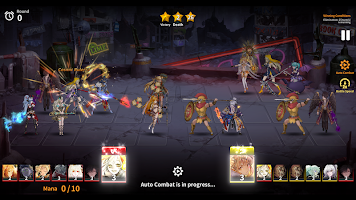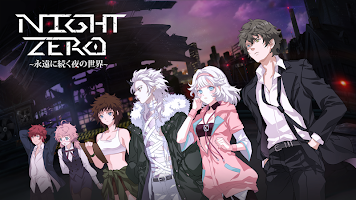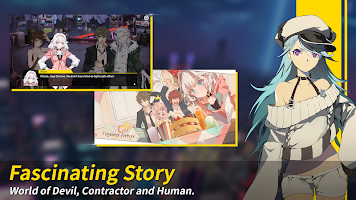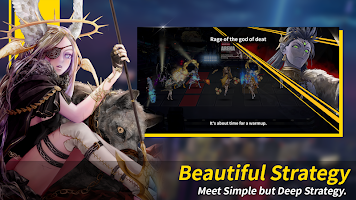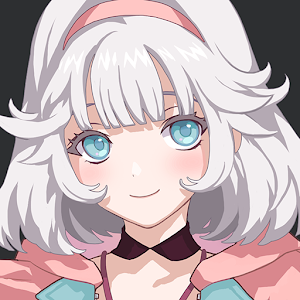 Night Zero: Mistiltein
NightZero:Mistiltein
Developer: NADAGAMES
[This game is no longer in operation.]
NightZero:Mistiltein
is a turn-based RPG mobile game. it allows you to create a party with 7 Members. The game also features above 90 different characters to collect at the time of its launch.
A world of Endless Night.
Devil, from another world.
Contractor, to another world.
The story of the new world begins.
▷ A feast of strategy and tactics
One deployment that catch opponent's blind side.
Will you be able to find out?
▷ Deep story
An interesting story consisting of 12 chapters.
Enjoy the story of devil contractors full of adventure and conspiracy.
▷ Arena
All of contractors fight in Arena to reach the truth of the world!
How deep is your strategy?
▷ Subjugate
The Huge Devils get stronger and a lot of rewards come together.
Meet the real DEVIL with various skills and find out optimal movement.
☆ Available on Android OS 6.0 and above, not available on Galaxy S4 and below.
☆ NightZero supports a variety of game languages. (한글, English, 日本語)
◇ Official community ◇
Official Forum
http://nightzeromobile.com
◇ Developer contact ◇
NADAGAMES F6 15, Samseong-ro 95-gil, Gangnam-gu, Seoul, Republic of Korea
(서울 강남구 삼성로95길 15 천해빌딩 6층 나다게임즈)
Loading...