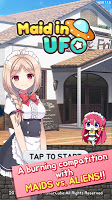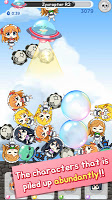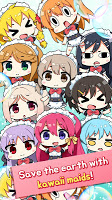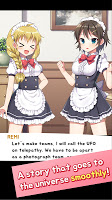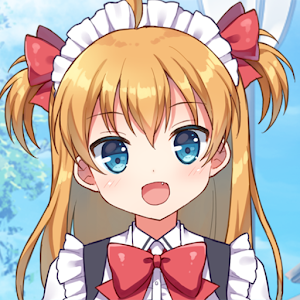 Maid in UFO
Maid in UFO
Developer: nStarcube
Maid in UFO
is a casual game developed by nStarcube and Sinsiroad for mobile.
The game is themed on maids and aliens.
STORY
One day, Earth was attacked by the planet of Baldrians!
Eventually, they landed their UFO to the rooftop of a maid café called White Frill. There are a lot of differences between humans and aliens in terms of values, humanities are in danger.
Can the maids save the world from outer space enemy? Well, seems like one of the maids is already down but, who cares? Let's fight for our Earth!
However, you can not save the world by yourself, you need to collect 3 identical maids and attack the UFO! After clearing the stages, you can collect different rewards. And you can get more powerful maids with those reward thus level them up.
There are no Gacha and no stamina in this game, that means there are no burdens in this mini game. Enjoy the story with various unique maids!
★ Recommended for people like this! ★
The one who can't wait for filling up the stamina!
The one who loves a fun scenario with kawaii school girls!
The one who'd like to enjoy solving puzzles!
★ How to play ★
1. Grab and move a maid who is falling down from the sky.
2. Collected 3 identical maids to attack the UFO.
3. Use the killer moves of different characters, and destroy the UFO!
4. Once the stamina of the UFO runs out, you win!
5. Strengthen your units by collecting the point of experience and rewards!
6. Aim to clear of triple star ★★★ with your overwhelming power!
Sinsiroad
Homepage : http://blog.sinsiroad.com/
Twitter : @sinsiroad
Phone number :
82-10-9402-5461
13589 228-1008 Joongang Park Street SeoHyun BunDang Seongnam Kyungki
Loading...