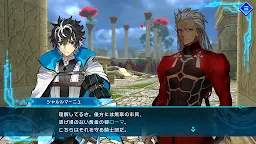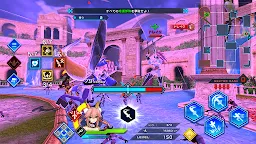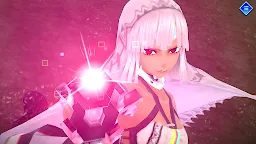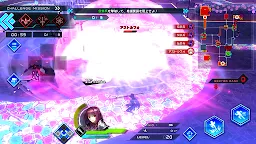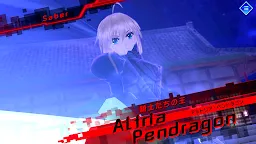 Fate/EXTELLA LINK
Developer: Marvelous Inc.
[This game is a paid game. As such, QooApp will not provide a download link. ]
Amidst an ongoing battle for domination, the new Servant Charlemagne makes his debut
Above the ruined earth lies the realm of SE.RA.PH, a virtual world inside a lunar supercomputer. In this last refuge for humanity, powerful Servants — sentient, digital recreations of famous figures from Earth's lore and history — battle rogue programs (and each other) to establish dominance and enforce their kind of peace.
But peace may never come again, now that a new threat has arrived to wage apocalyptic war. Standing against the destruction is the hero Charlemagne, a dashing young knight with a hint of sadness behind his bright smile. Join Charlemagne and his comrades — the bumbling paladin Astolfo, the flamboyant Emperor Nero, the mischievous fox spirit Tamamo no Mae, the cynical rogue Robin Hood, and many others — as they rush across the battlefield in the name of humanity.
The Next Step in High-Speed Hack-and-Slash ActionKey Feature 1: Action gameplay refined for speed and intensity
Chain quick and heavy attacks to deliver spectacular combos. Devastate your opponents with all-new team mechanics.
Key Feature 2: Seize victory within an ever-changing battlefield
The conditions for winning battles will often change – so be on your toes! Take on dozens of extra missions for challenges from rescue operations to all-out assaults.
Key Feature 3: Take on Masters across the world
Battle online in 4-on-4 matches against up to 7 other players.
Featuring 10 new Servants from across the Fate universe, for a total of 26!
2216770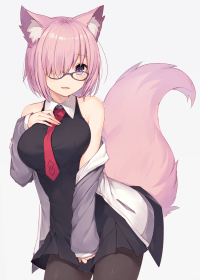 #Art #Anime #Fanart #Pixiv #Game #Cute #Fate #MashKyrielight #Foxgirl #AnimalEars
Artist: https://www.pixiv.net/en/users/1642433
2201326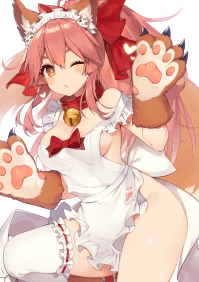 #Art #Anime #Fanart #Pixiv #Game #Fate #TamamoCat #Cute #AnimalEars #鼠尾蛆FavoriteArt
Artist: https://www.pixiv.net/en/users/1642433
Loading...