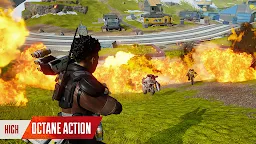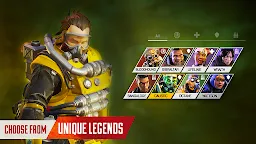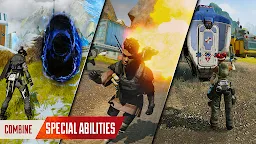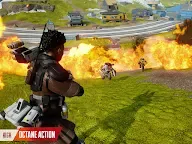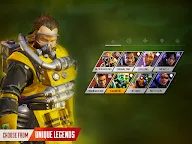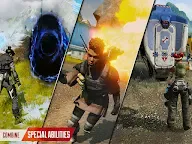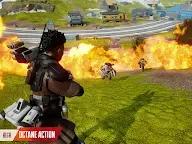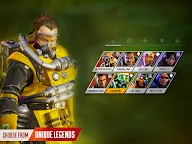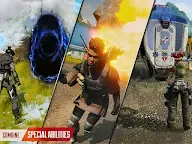 Apex Legends Mobile | Global
Apex Legends Mobile
Developer: ELECTRONIC ARTS
[Google Play checks for the download source for this game. As such, the game only runs properly when downloaded from Google Play. Due to this, QooApp will not provide a download link for this game.]
Apex Legends is a free-to-play battle royale game developed by Respawn Entertainment and published by Electronic Arts. The game is available on PS4, PS5, Xbox One, Xbox Series X|S, and PC (Origin and Steam). The mobile version of the game was first announced in 2019. After several beta-tests worldwide, in February 2022, it is announced that the soft launch of the game will be launched in certain regions of the world. Pre-registration will be available in Google Play in those countries.
Apex Legends is a free-to-play first-person shooter (FPS) game with battle royale elements. In this game, a variety of legends, who are characters with different abilities and styles of play, is available for the players to choose from. Each legend has his or her own unique tactical ability, passive ability, and an ultimate ability. It is up to the player's preference to choose which character to master as they all have their own niches and battling styles. Apart from the default characters, some characters require in-game purchases to be usable.
In a game of Apex Legends, players will form a team of 3 players (or 2 players in the duo mode) to battle with other players. 20 teams, which also 60 players, will compete with each other in a battle royale game. Players need to collect weapons, gears, and other resources on the map to try to survive till the end of the game whilst eliminating other players. Therefore, this game is a real test of the player's gaming abilities, tactics, and teamwork.
As the mobile version of this universally popular game, Apex Legends Mobile is optimized for mobile gaming. The UI, controls, and overall gameplay will be tweaked to perfection to fit the form factor and software of mobile devices. Players can expect an authentic and impressive gaming experience that is very close to the original game in this mobile version of Apex Legend.
---Below is the information provided by the developer---
Apex Legends is a free-to-play battle royale game developed by Respawn Entertainment and published by Electronic Arts.





Story

The Frontier War is over. After decades of conflict between the IMC and the militia founded to fight them, the region of space known as the Frontier can finally see peace.But liberation can come at a cost: the Frontier worlds were left barren by the war, and promised aid dwindled to nothing. With no way to support themselves, those who remained had no choice but to leave their homes. The brave relocated to the Outlands. A remote cluster of planets on the fringes of the Frontier, the Outlands are untouched by war and teeming with resources and opportunity. But life is cheap here, and danger lurks around every corner. Its pioneers, explorers, and outlaws used to spend their lives locked in an endless power struggle – now, they settle their differences in the Apex Games, a bloodsport where Legends from all corners of the Frontier compete for money, fame, and glory.
1838458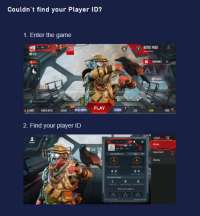 Event Period: 6/16~6/30 14:00

During event period, if players
①Kakin in game using Midasbuy
②Post a note with #ApexBestDamageRecord and provide player ID and a screenshot of best damage record

will be eligible for a lucky draw to get USD25 Amazon Gift Card (30 lucky winners)
Loading...