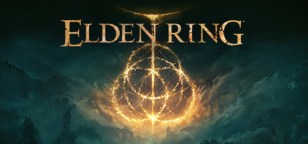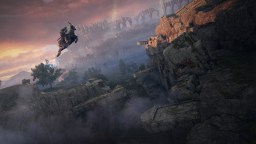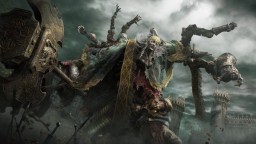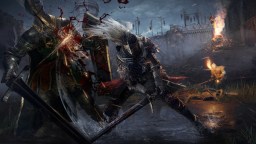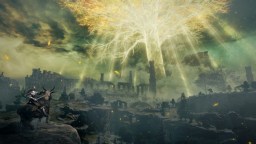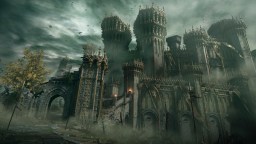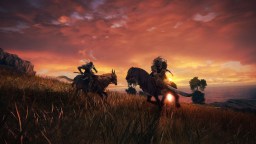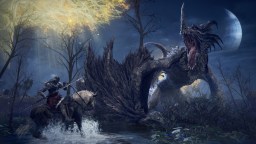 Elden Ring
Elden Ring
Developer: Bandai Namco Entertainment
More from the same developer

BLUE PROTOCOL

BLUE PROTOCOL
Elden Ring is an open-world action role-playing developed by FromSoftware and published by Bandai Namco Entertainment. The game, directed by Hidetaka Miyazaki, was made in collaboration with fantasy novelist George R. R. Martin, who provided material for the game's setting. Currently, Elden Ring was released for Microsoft Windows, PlayStation 4, PlayStation 5, Xbox One, and Xbox Series X/S.
The overall gameplay of Elden Ring is similar to the other popular action game produced by FromSoftware, such as the Soul series, Bloodborne, and Sekiro. Miyazaki considers Elden Ring to be an evolution from the aforementioned works. In Elden Ring, players can explore a vast world full of dungeons and different landscapes represented in open-world style and delicate 3D graphics seamlessly. Epic battles against powerful enemies will be taken in this stunningly entrancing world.
The extremely free customization of characters and builds has been a critical element to a FromSoftware game, and Elden Ring is no exception. In the game, players can customize every detail of the character's appearance to create the perfect look. In addition, the weapons, armor, and magic obtained in the game can form infinite combinations freely according to the player's needs. Players can create a build that suits their playing style to excel in the game.
In Elden Ring, players can also enjoy an online multiplayer mode that allows players to travel around the world together, or even start a duel. Additionally, some of the multiplayer elements are asynchronous, which means that players can still connect with each other without playing the game at the same time. For example, players can leave messages that last for a period of time or check out the other player's "bloodstain".
Upon its release, the game's perception has been universally positive and full of praises, as many game reviewers like IGN and GameRevolution have given full scores to the game. The game will certainly satisfy every action game enthusiast who wants to test their skills.
Loading...