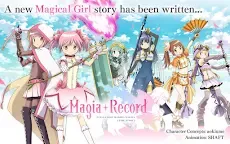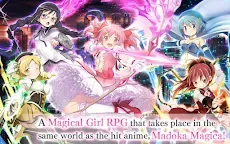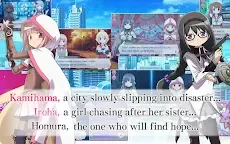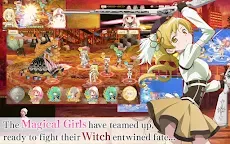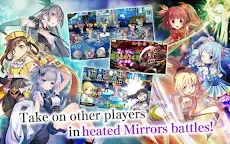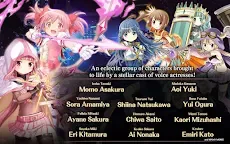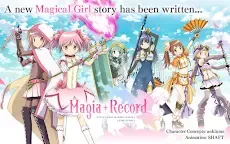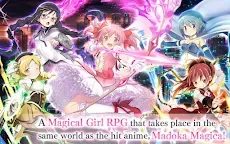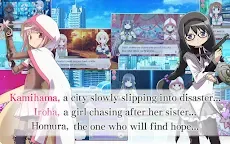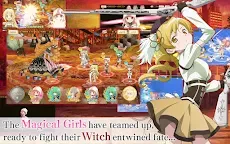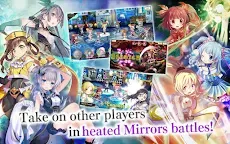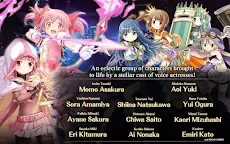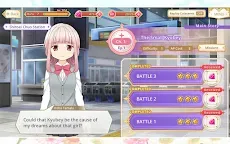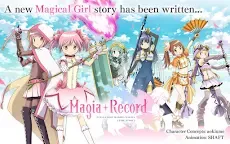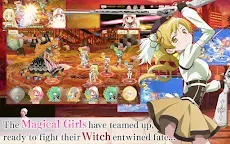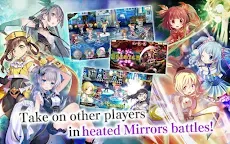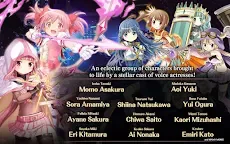 Magia Record | English
Magia Record
Developer: Aniplex Inc.
[This game is no longer in operation.]
☞ Other Version(s): Japanese
[The game server will shut down on 9/29 at 11:59 PM PDT.]
[This game scans for download source, sources outside of Google Play are denied access.]
Magia Record English is an English RPG game.
About Magia Record: Puella Magi Madoka Magica Side Story
Girls in the world of Magia Record can become Magical Girls, beings duty-bound to battle Witches for the rest of their lives, by making a contract and having one of their wishes granted.
Strange things have started happening in a burgeoning city called Kamihama. Magical Girls have begun gathering as though they were led by some mysterious force, and their endless battle continues to ensue there.
"Has Ui been erased from existence?"
Iroha Tamaki, a Magical Girl, is trying to
figure out what happened to her sister.
"If I can figure out what's going on here, I might
be able to save Madoka…"
Homura Akemi, also a Magical Girl, is searching
for a way to save her most precious friend.
A new hope is born when their feelings intersect.
About the Gameplay
Create your own team of Magical Girls
and fight your way through the story!
Utilize Disks (Commands), Magical Formations,
Skills, and Magia (Special Attacks) to win even
the most difficult of Battles.
Adventure through three different types of
stories featuring over 30 unique Magical Girls!
1) Main Story
Follow Iroha as she hunts for her sister, Ui.
2) Another Story
Travel with Madoka and her friends through a different timeline.
3) Magical Girl Story
Learn more about each Magical Girl by
battling through their own unique story.
◆◇The Cast◇◆
Momo Asakura, Sora Amamiya, Shiina Natsukawa, Ayane Sakura, Yui Ogura,
Mikako Komatsu, Ayaka Ohashi, Aoi Yuki, Chiwa Saito,
Emiri Kato, and MANY MORE!
Opening Theme: Kakawari by TrySail
YYour device will need to meet the system requirements listed below to play Magia Record.
* The listed system requirements do not necessarily guarantee operation.
* Please note that these system requirements may be changed without notice.
◇Note
Magia Record is free to play, but there are some items available as in-game purchases that can help you in various ways.
All in-game purchases can be disabled in your device's [Settings] menu.
You must be 14 years of age or older to download or play Magia Record.
◇Supported Operating Systems
[Android OS] Android 4.4 or above (Excluding some devices)
◇Recommended Android devices
ASUS ASUS MeMo Pad 8
ASUS nexus 7 flo
ASUS ZenFone 5
ASUS Zenfone 3
ASUS Zenfone 4
ASUS Zenfone 5
google Pixel 3
google Pixel 3 XL
HTC HTC 10
HTC Android One X2
HTC nexus 9
Huawei P20 Pro
Huawei Mate 10 Pro
Huawei Mate 20 Pro
Huawei P20 lite
Huawei Qua tab 02
Huawei Nexus 6P
LG Electronics isai V30+
LG Electronics LG it
LG Electronics nexus 5
LG Electronics nexus 5X
MOTOROLA Nexus 6
SAMSUNG GALAXY Note Edge
SAMSUNG Galaxy Active neo
SAMSUNG Galaxy S7 edge
SAMSUNG Galaxy S8+
SAMSUNG Galaxy S9
SAMSUNG GALAXY Tab4
SAMSUNG nexus 10
ZTE M
* The application is not guaranteed to run on devices that do not satisfy these system requirements.
* Even if your device satisfies the above system requirements, there is a possibility that it may become unstable under certain conditions.
193757
Keep calm, guys. QooApp sure do their best to make us can play this game. Don't push them too hard, it's somewhat kind of rude in my opinion ._.
193689
please give some time to the QooAp team to retrieve the download and update the page. We'll soon be able to play MagiReco!
Loading...