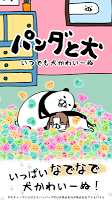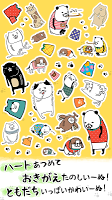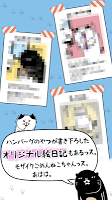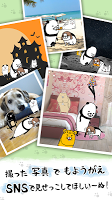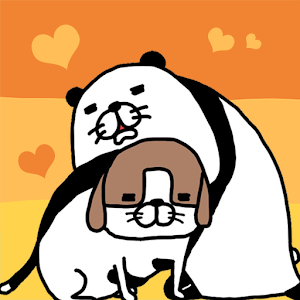 Panda and Dog: Always Dog Cute
パンダと犬 いつでも犬かわいーぬ
Developer: Picola Inc.
☞ Other Version(s): Panda and Dog: Anywhere Dog Cute
Panda and Dog: Always Dog Cute
is the official game of the popular Panda and Dog manga by cartoonist Steven Spielhamburg.
This game lets you pet cute little Umekichi to your heart's content.
Tap the screen to pet Umekichi, and your affection will appear as hearts!
This charming app lets you enjoy Umekichi's cuteness wherever you go!
Pet Umekichi to collect hearts and make new friends!
You can then invite your friends to your room!
Among your friends are the familiar cast of character's from everyone's favorite, Steven Spielhamburg!
Collect matching outfits for Panda and Dog!
Increase your style level to collect more hearts!
Umekichi is already super cute, but with new clothes, he's adorable!
Also supports Instagram and Twitter!
Share your awesome Panda and Dog life with friends!
The app is free to play! (features in-app purchases)
Recommend operating system:
Android 4.4 or later
Please send any comments and feedback to us here.
【Sounds】
DOVA-SYNDROME
https://dova-s.jp/
効果音ラボ
https://soundeffect-lab.info/sound/button/
【Fonts】
りいのフォント
http://aoirii.babyblue.jp/font/index.html
©Google, Inc.
Noto Sans CJK
https://www.google.com/get/noto/help/cjk/
【Licence】
@Picola.inc/@Steven Spielhamburg/@PIA/@i-mobile
Loading...