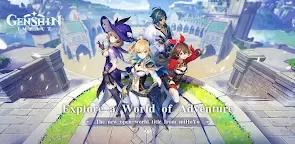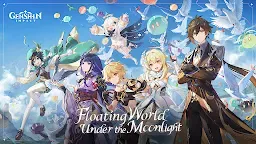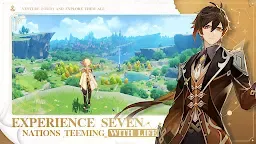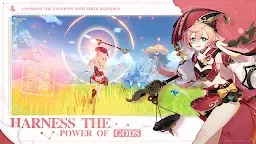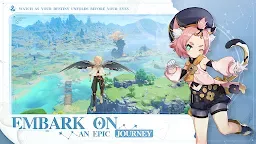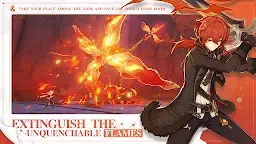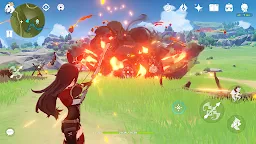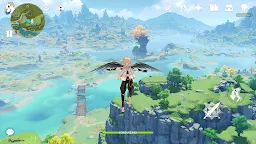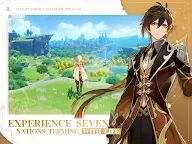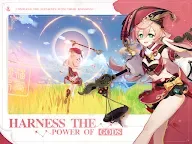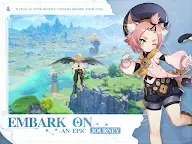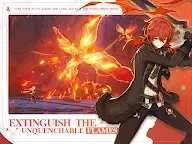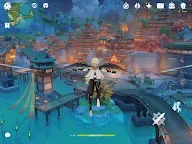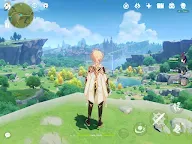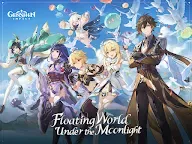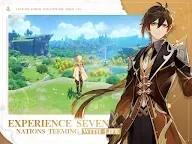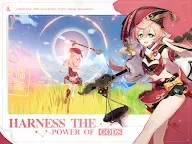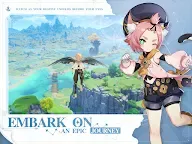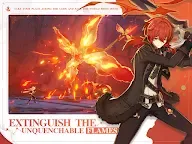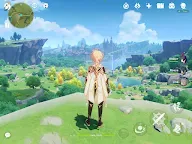 Genshin Impact
Genshin Impact
Developer: miHoYo Limited
More from the same developer More

Honkai Impact 3rd | Global

Honkai Impact 3rd | Global
Genshin Impact is a MMORPG released by miHoYo Limited and is now available on Android, iOS, PC, PS4 and PS5 platforms. The data can be linked among different platforms. The game is also planned to be released on Nintendo Switch with online play with a maximum of 4 players. Players can enjoy the game with Japanese, Korean and English voiced dialogues together with Chinese, English, Japanese and a total of 13 languages subtitles.
The story takes place in the fantasy world "Teyvat". Players can choose to play as one of the separated twin brothers and sisters with different personalities. They will need to embark on an adventure, find their loved ones, and discover the truth about the "Genshin".
The game includes more than 30 unique characters such as Hu Tao, Xiao, Kaedehara Kazuha and many more!
There are 7 gods, 7 elements and 7 countries in the Genshin Impact world.
Since this game is a MMORPG, players can explore different routes and enjoy various scenery.
---Below is the information provided the developer---
Genshin Impact is an open-world RPG developed by miHoYo Limited.
Introduction
Aeons ago, the elder elemental gods gave civilization to the human race, but the world soon splintered as corruption and greed grew without check. The gods watched from their abode in Celestia and selected the worthy to sit by their side and maintain the balance that hold the world together in one piece.
Magical Universe
The world is divided into culturally unique environs and themes. Delve into the ruins of a blasted empire that went too far in forbidden technologies, scale massive gothic towers of medieval fortresses, savor fine tea from jade pavilions, spar with kenshis in Sakura woods, and let your imaginations go wild in this definitive Universe. The epic backstory and lore will enrich your thirst for more knowledge about this magical universe…
You and your sibling traveled to Teyvat from another world. Separated on arrival, and now stranded here, you set about searching for answers from "The Seven" — the Gods of each element. Along the way, you will freely explore this wondrous world, join forces with a diverse range of characters, and unravel the countless mysteries that Teyvat holds. But when you learn of an ancient threat now facing this world once more — will you, an Outlander, be the one to stay the flames?
Massive Open World
Run, climb, swim and glide your way across a beautiful open world that is all your own, full of jaw-dropping landscapes for you to behold, intriguing challenges to conquer, and diverse cultures to immerse yourself in.
Elemental Combat System
Harness the elements to unleash elemental reactions and dish out epic damage. Forget hack and slash — Genshin Impact brings a new era of combat that requires both brains and brawn.
Engaging Storyline & Characters
With a plethora of unique characters who join you along your journey, there is always another story to be told. Just what does this new world have in store for you?
Co-Op Mode
Team up with friends to trigger even more elemental action, and take on challenging domains to reap rich rewards.
Soothing Soundtrack
Let the beautiful sounds of Teyvat pull you in as you relax into the calming, expansive world around you.
Available Text Languages: Chinese (Simplified and Traditional), Japanese, Korean, English, French, German, Spanish, Portuguese (Brazil), Indonesian, Vietnamese, Russian, Thai.
Available Voiceover Languages: Chinese, Japanese, Korean, English (Voiceover and text language can be changed independently).
[SUPPORT]
If you encounter any issues during the game, you can send us feedback via the in-game Customer Service Center.
Customer Service Email: genshin_cs@mihoyo.com
Official Site:
https://genshin.mihoyo.com/
Forums:
https://forums.mihoyo.com/genshin/
Facebook:
https://www.facebook.com/Genshinimpact/
Instagram:
https://www.instagram.com/genshinimpact/
Twitter:
https://twitter.com/GenshinImpact
YouTube:
http://www.youtube.com/c/GenshinImpact
Discord:
https://discord.gg/genshinimpact
Reddit:
https://www.reddit.com/r/Genshin_Impact/
Hi hi it's me again with another giveaway. I wanted to give this one since i've realized how much of a bother grinding multiple accounts really is and i think i might as well give it away. This account is an NA AR 21 Hu tao and Venti with very minimal exploration. You can win it by answering 2 honkai trivia questions (don't forget to include your discord tag for me to contact you) :

1.The Oath of Judah was made by the core of which herrscher..
2.To wield the Might of an utu Kevin was specifically enginereed for his body to be..
I was thinking for a long time if should post this, but in the end decided to post, because... why not? So there it is!


I was thinking about those two looking pretty similar since very Childe's release and really wanted to make them swap clothes, and finally a few days ago I drew this! Also in ENG voice Tartaglia says "Bring it on!" when returns to the bow state after skill, and since I was thinking about ProSeka, it reminded me of Rin and Len's song with the same name, so I drew Tartaglia in Len's clothes
Loading...