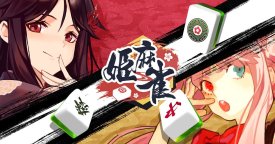 Hime Mahjong | Japanese
Hime Mahjong
Developer: Alpha Sparrow
☞ Other Version(s): Traditional Chinese
Hime Mahjong
is a mobile game where you can play Japanese style Mahjong with other online players.
※The Traditional Chinese version and Japanese version can not be installed at the same time.
The game allows players to customize their persona freely. Download this game to get the full experience of playing the traditional Eastern Mahjong!
Loading...