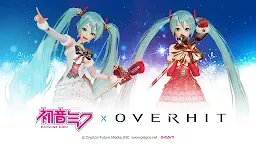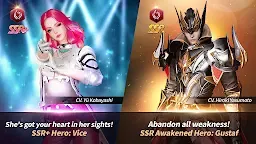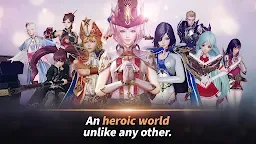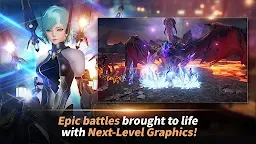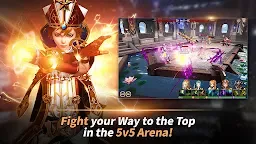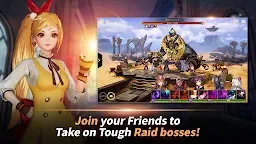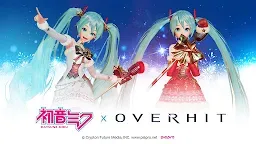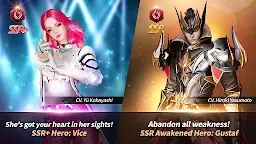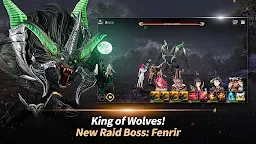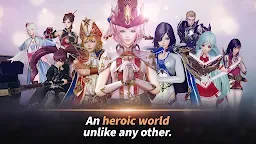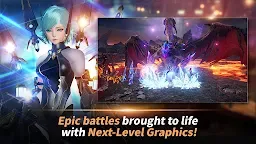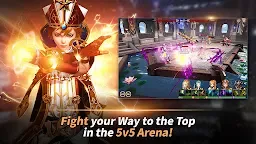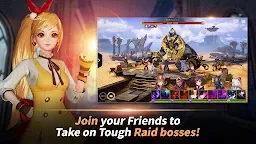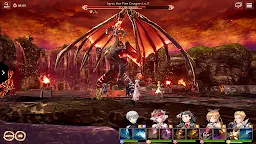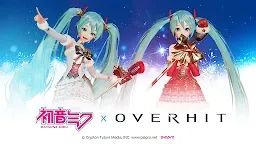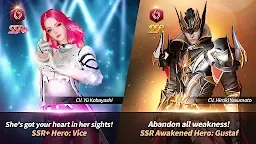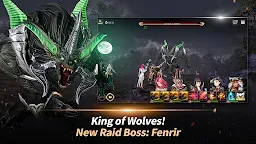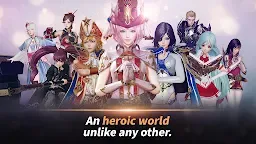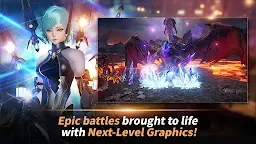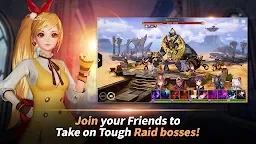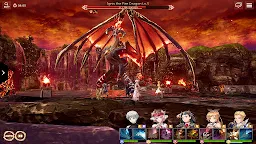 OVERHIT | Global
OVERHIT
Developer: NEXON Company
[This game is no longer in operation.]
☞ Other Version(s): Japanese | Korean
[The game server was shut down on 14 Jul 2020.]

A Visual Masterpiece of Epic Battle!
Witness unforgettable characters and locations, all rendered in full 3D with the power of Unreal Engine 4!
Welcome to OVERHIT, a universe where unique civilizations co-exist across time and space!
Download incredible turn-based RPG action right into you palm of your hand!
■ The Ultimate Team
More than 120 Heroes with unique characteristics and abilities!
Jump into complex battles where synergy and formation are the keys to victory!
■ Next-Level Graphics
A visual masterpiece!
Epic action that will get your blood pumping!
Immerse yourself in raging battles and awe-inspiring skills unlike anything you've ever seen before!
Unleash spectacular Overhit skills to see what Hero combinations can really do!
■ Strategic Gameplay
An intuitive battle system where every skill is just a tap away!
But simple doesn't mean easy! Well-timed attacks and a balanced party can mean the difference between victory and defeat!
Take on a variety of tactical encounters where only the quick and the smart will survive!
■ Collaborative Guilds
Gather together with friends and guild members to embark on thrilling expeditions against unique bosses!
It's guild vs guild! Jump into a tournament and teach the world not to mess with your crew!
■ Tons of Extra Content
Special Dungeons, Explorations, Daily Dungeons, Arena, Guild Raids, and more!
Have a blast and earn rewards no matter how you play!
■ All-Star Cast of Japanese Voiceover Legends
An immersive story brought to life by voiced characters!
Listen in for a truly cinematic experience!
Ash (CV Ishikawa Kaito), the Blackwings' latest recruit.
Sophia (CV Uchida Aya), the Maiden of the Sun.
Ren (CV Ishikawa Yui), a ninja who is not only Sophia's bodyguard, but her friend.
Malpion (CV Morikawa Toiyuki), an assassin from the Onyx Court of the Forest of the Elves.
Colette (CV Iguichi Yuka), the "Heretic Witch" with a body blessed by eternal youth.
Loading...