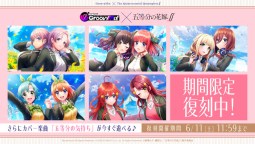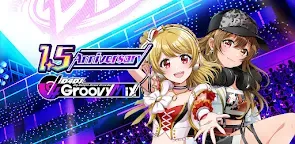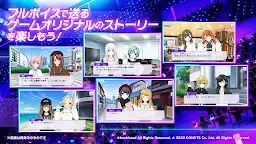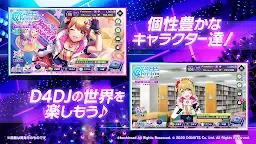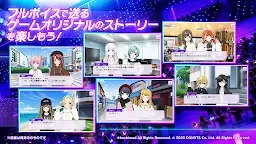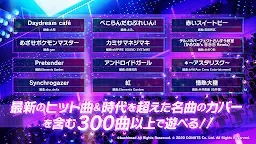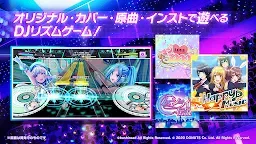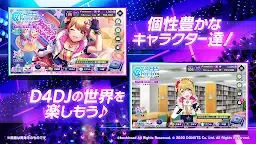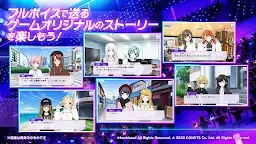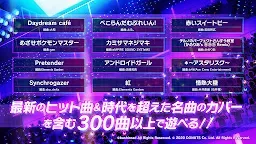 D4DJ Groovy Mix | Japanese
D4DJ Groovy Mix
Developer: 株式会社ブシロード
☞ Other Version(s): Traditional Chinese | English
D4DJ Groovy Mix is a rhythm game developed by Bushiroad International Pte Ltd_ for mobile.
Hey, DJ!
Turn it up in D4DJ Groovy Mix, the next big DJ-themed Anime Rhythm Game!
Tap, slide and scratch to OVER 130 TRACKS!
Play a mix of GROOVY original songs, cover songs, anime and game OSTs!
Completely CUSTOMIZE the UI and difficulty to fit your desired skill level!
COLLECT various cute, cool and gorgeous members to form HYPE DJ Units!
Read hundreds of STORIES and get to know each girl in detail!
■ Meet D4DJ's Adorable Cast
Meet girls from all of D4DJ's units: Happy Around!, Peaky P-key, Photon Maiden, Merm4id, RONDO, and Lyrical Lily! Pay attention to each unit's unique sound and personality!
■ Groove to the Beat!
Experience fully customizeable rhythm gameplay! Challenge yourself with difficult beatmaps or go completely hands-free with Audience Mode! You can play this game at any skill level!
■ Time-limited Events
Play in competitive Events against other players for a spot on the leaderboards! Get rewards and exclusive members for participating!
■ Raise the Bar with LIMIT BREAK
Level up your members with materials gained from performances! LIMIT BREAK certain members to get gorgeous, ANIMATED card art! Use high level members in units for amazing high scores!
1666955

so I'll be quitting D4DJ and focus on other thing in real life, so I want to giveaway my account server is English, I don't want this account to be an orphan, so if anyone want to win this account comment from numbers 1-50 and I'll pick the lucky winner by the next day...

here's some info for someone who wants to try winning my account
1543352
1. open app and press メニュー
Loading...