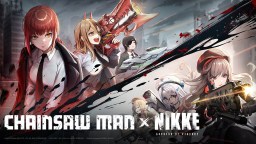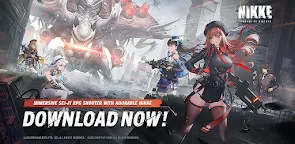 Goddess of Victory: NIKKE | Global
Goddess of Victory: NIKKE
Developer: Level Infinite
☞ Other Version(s): Traditional Chinese
Goddess of Victory: NIKKE
is a mobile third-person shooting game published by SHIFTUP, the same publisher of the game Destiny Child.
The story of Goddess of Victory: NIKKE is set in a post-apocalyptic world where an enormous army of mysterious weapons have destroyed the world and forced mankind to underground. As most human technology and civilizations are annihilated, mankind's last hope lies on
automata girls called NIKKE as their final weapons to retrieve the land.

This game is designed to be a third-person shooting game. Players can control different NIKKE characters to fight against enemies on the battlefield by aiming at the right targets and unleashing AOE attacks in the right area. Each NIKKE has its unique abilities and special skills, so it is critical for the player to be strategically minded in order to maximize the effectiveness of every NIKKE unit in battles.
The character design in this game is done by the well-respected illustrator Hyung-tae Kim. All NIKKE characters are designed to be charming girls with different characteristics and personalities. In addition, the game uses Live2D and 2.5D PAPER FOLDING technology to make the characters and battle animations more lively. The graphics of this game will definitely stun the player.
Apart from the main story mode, the game also supports a cooperation mode with up to 4 players, allowing players to finish missions with friends together. There will also be other game modes and stages with extra rules to spice things up. Also, there will be elements of a simulation game where players can develop their relationships with different NIKKE characters. For more information about the game, please follow the official websites of the game.
2326941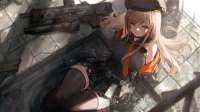 Since I have all the time in the world and I'm trying to be productive and contribute for the good of humanity. Here are some wallpapers you can use
2305851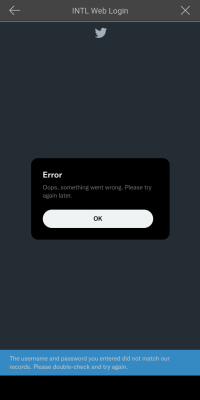 I speak truth about censorship and Nike_en deleted my account for speaking the truth. Anyone playing this game better be careful about speaking the truth unless you want your account deleted. Anyone paying real currencies better be even more careful for your account can and will be deleted. It is a good thing I give low rating for this game. It was a true rating at the end.
Loading...