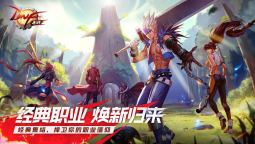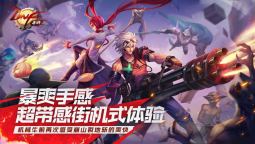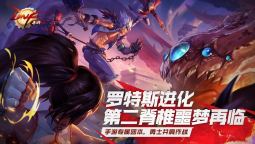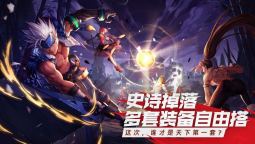 Dungeon & Fighter M | Simplified Chinese
Dungeon & Fighter M
Developer: Tencent Games
Dungeon & Fighter Mobile is a side-scrolling fighting game based on the popular 2D fighting online game Dungeon & Fighter (also known as D&F or DNF). Currently, the game operates on both iOS and Android, and this is the Simplified Chinese version of the game.
In this game, players can create their character from five different classes: Oni Swordsman, Fighter, Gunner, Mage, and Priest from eight different servers that can be accessed by up to one million people simultaneously. Each class of character has a unique set of skills and weapons, so players can experience different styles of play to enjoy the game by trying out different characters.
The game features Dungeon & Fighter's unique fighting combo system with next-level side-scrolling mobile action that contains the essence of the original Dungeons & Fighters. A variety of cool-looking fighting skills can be performed in-game seamlessly by taps and swipes that are optimally adjusted for mobile platforms. Therefore, players can try to dish out extreme combos to annihilate the opposition in the battles of Dungeon & Fighter Mobile.
There are numerous game modes included in the game to make it ever-exciting for the players. For example, there is an in-game versus battles system (PvP battles) that makes full use of skill-based continuous combos. Other modes like the world bosses and raid challenge are also available to freshen the gaming experience of the player from time to time. If you are interested in the mobile version of the legendary Dungeon & Fighter series, make sure you give this game a try.
Loading...