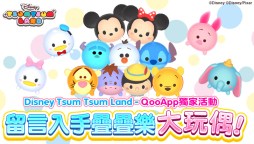 Disney Tsum Tsum Land | Traditional Chinese
Disney Tsum Tsum Land
Developer: WeGames Corporation.
[This game is no longer in operation.]
☞ Other Version(s): Japanese
Disney Tsum Tsum Land
is a mobile Disney puzzle game that originates from Disney Tsum Tsum. The levels in game are all designed accordingly to the original Disneyland. Players can also take photos with the cute Tsum Tsum characters by using the AR function of the game. Come play the game and compete with your friends by scoring higher than them in different game modes.
Loading...