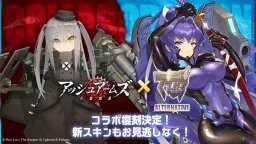 Ash Arms | Japanese
Ash Arms
Developer: Cydonia Co., Ltd.
More from the same developer

女武神衝擊-翱翔天際的少女-
☞ Other Version(s): Simplified Chinese
Ash Arms
is a mobile RPG featuring moe anthropomorphic tanks, cannons, and aircrafts.
The game is set in a world ruined by monsters known as Lizetta (リセッター) which is driving human civilization to its doom. None of mankind's weapons have any effects on Lizettas. As humanity is about to meet its end, mankind developed DOLLS, girls with the powers to defeat Lizettas. Thus, a battle to reclaim the earth begins.
295870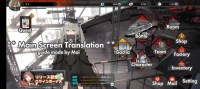 ** Main Screen Translation **
Loading...