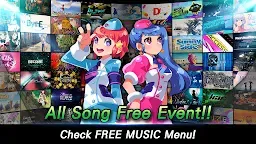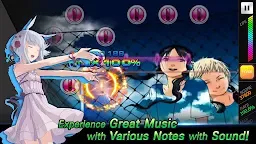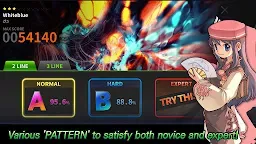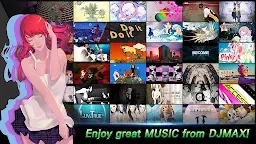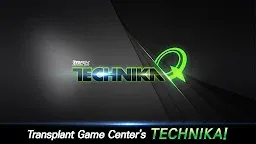 DJMAX TECHNIKA Q - Music Game
DJMAX TECHNIKA Q - 리듬게임
Developer: NEOWIZ
[This game is no longer in operation.]
Latest mobile game of worldwide hit DJMAX TECHNIKA!
Recommended by countless global rhythm game maniacs, DJMAX TECHNIKA Q!
Best of the best maniacs are gathered in DJMAX TECHNIKA Q.
Compete with fans around the globe with your skills!
▷ Play 12 songs for free including the latest song of Whiteblue's artist, "zts"!
▷ Discount sales of MUSIC SHOP! 10Q discount each time you purchase 2 songs!
▷ Data transfer from other OS : http://ppl.cm/Transferen
▶ DJMAX TECHNIKA Q Features
- Over 100 songs from best of DJMAX! Various genre and sound!
- Unique play system with running MV!
- Over 300 types of patterns and difficulties
- The best rhythm action with real key sound playing real music!
- Fashionable note styles and skins!
- Real-time ranking competition with users around the globe!
- Album play feature! Music, MV and lyrics! DJMAX TECHNIKA Q music has been upgraded!
▶ How to play DJMAX TECHNIKA Q
- Timeline will move horizontally following rhythm after music starts.
- Touch the note when timeline reaches the center of the note.
- When fever gage is full, activate fever by pressing [FEVER]
- When fever is activated, all plays get the highest scores.
- Try to get more points with 'LUCKY BONUS' that appears randomly in the game!
* Facebook : https://www.facebook.com/DJMAXglobalofficial
* twitter : https://twitter.com/DJMAX_global
* instagram : https://www.instagram.com/djmax_officialsite
※ Forward all and any inquiries to mobilecs@help.pmang.com.
@ NEOWIZ All rights reserved."
Loading...