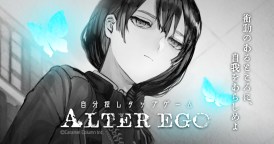 ALTER EGO
Developer: Caramel Column Inc.
More from the same developer More

AZNANA

Insect Cage

THE 残業 -脱出ゲーム&カードゲーム-
ALTER EGO is an adventure mobile game where players can learn more about themselves by taking various psychological quizzes. The choices made by players will alter the ending of this game. This game is perfect for players who love philosophy, literature, and psychology.

Loading...