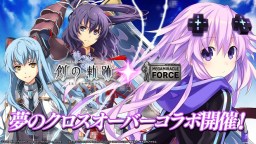 Mega Miracle Force
Developer: NTT Plala Inc.
[This game is no longer in operation.]
[The game server will be shut down on 27 May 2021. ]

Mega Miracle Force is Idea Factory's 25th anniversary mobile SRPG. It is a crossover of all Compile Heart's franchises!

Features
◆ A Dream Crossover
This is a massive collection of characters from Compile Heart's popular title Neptunia series, Monster Monpiece series and Fairy Fencer F series, to Idea Factory's Spectral Force and Generation of Chaos!
◆ Original "Mega Miracle" Characters
Combine Neptunia with Spectral Force;s Hero, and there is this game-exclusive original "Mega Miracle" character - Herotunia! There are also other "Mega Miracle" characters to be acquired at events!
◆ Simple and Strategic Simulation Gameplay
Battle in a 7x5 grid map. Form a party of 5, attack and move simply with command buttons.
◆ Add Great Strength to Team with "Link Card"
Characters equipped with "Link Card" have better stats, get different skills and abilities.
◆ Level Up Both Strength and Intimacy
All characters can be upgraded to rarity 5. The higher the level is, the more skills they get! Besides, the characters get intimacy points every time they are sent to the battlefield. The closer you get with them, the more stats bonuses they receive!
◆ Cross-dimension Scenario
As you proceed you unlock "cross dimension" original story! Go on an adventure with the Compile Heart girls! More episodes will be added in the future.
518437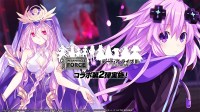 Crossover with Date A Live for the 2nd time...not bad. This time we will get Tobiichi, Kotori and Rinne as crossover characters. Date not announced yet.

TBH, the collaboration is what keeps logging in from time to time.


507607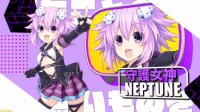 Complie Heart can I kindly ask you to put aside your PS4 game business and start recognizing the global audience who want your mobile games in English? BUT I approve this music video for VVV Tunia because Neptune looks hella cute!
Loading...