Love and Producer | Traditional Chinese
戀與製作人
Developer: Joybomb Hong Kong Limited
[This game has been swallowed by an unknown force...]
☞ Other Version(s): Simplified Chinese
 | Korean | Japanese | English
Love and Producer is an otome romance simulation game. From the creators of Miracle Nikki comes a new love simulation mobile title!
Who will be your soul mate?
Love and Producer (also known as Mr Love: Queen's Choice) is a romance simulation game that gives you the opportunity to text, chat and even call the main characters while developing your own career as a media producer.
In a world filled with superpowers, fantasy, and surprise, you will experience a girl's whole life and get deeply involved with 4 male characters, feeling their romance, love, mystery and conflict in a deep story spanning dozens of episodes.
672109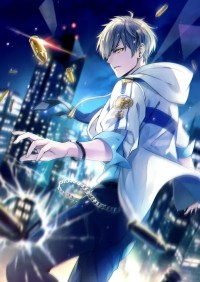 Just as I promised but I also noticed that I didn't add Shaw on my last post so I added him.

(Links are down below)
662016
( The links are down below) Kiro,Lucien and Victor can be cute sometimes
but I do feel bad I couldn't add Gavin. So next time I will add Gavin
.
Loading...