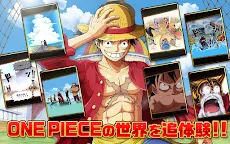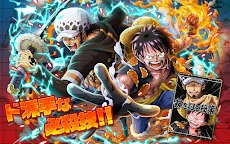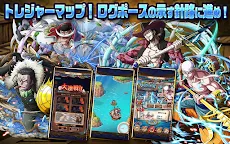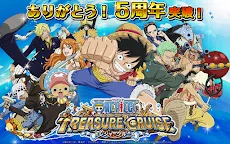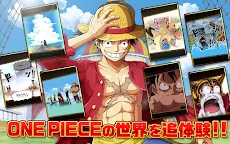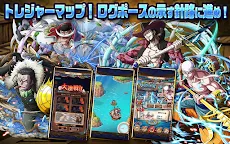 One Piece Treasure Cruise | Japanese
ONE PIECE トレジャークルーズ
Developer: BANDAI NAMCO Entertainment Inc.
☞ Other Version(s): Traditional Chinese | Korean | English
ONE PIECE TREASURE CRUISE
(
OPTC
) is an exhilarating adventure with your favorite Anime crew. Form your own misfit pirate crew, pull off power combos, and relive your favorite moments from the One Piece storyline. The world of One Piece awaits you!
- Relive the ONE PIECE storyline -
• Join Luffy and the Straw Hats on their quest to find the One Piece!
• Explore each chapter of the epic story
• Complete quests and watch as the adventure unfolds
• The unpredictable and diverse World of ONE PIECE is now yours to explore!
- Recruit and train your own Pirate Crew! -
• Featuring your favourite major and supporting ONE PIECE characters
• Over 1,000 characters from the Anime to recruit
• Each character has unique abilities
• Re-enact and create new thrilling battles!
- Intuitive Battle System -
• Featuring an all-new tap battle system, specially designed for your smartphone.
• Unleash exhilarating tandem attacks to deliver devastating damage and send enemies flying!
• Strategies and chain together attacks to fight even the toughest of enemies
• Become the strongest pirate crew on the seas!
Click here to the official website of ONE PIECE Treasure Cruise:
link
Click here to the official twitter of ONE PIECE Treasure Cruise:
link
#Anime #Birthday #OnePiece #Zoro #Roronoa
Roronoa Zoro is one of my favorite fictional characters among all series of Japanese anime/manga. Today is his birthday so I'm gonna give him my best wishes!! I like him so much since the beginning of One Piece. He is so strong and powerful that whenever the Straw Hat Pirates encounter danger, I feel safe because he's there. Without a doubt, he's one of the most badass characters without a Devil Fruit ability. Now he's got Enma, I expect him to become even stronger and forge his katanas to Kokuto (Black sword) with his Haki! Happy birthday to Zoro
#Meme #OnePiece #Oda #Haki
Lol, it's a funny conversation. Even the creator of One Piece Eiichiro Oda begged him to be nicer to his poor brother. I think this happened at one of the Q&As that he regularly answered the readers' questions. His brother was apparently so scared of his glare
Be nice to your siblings!

Loading...