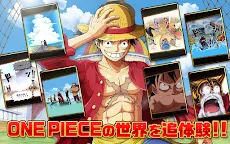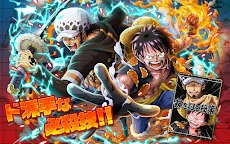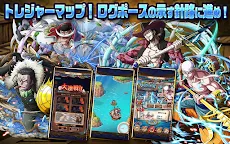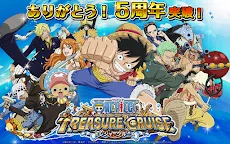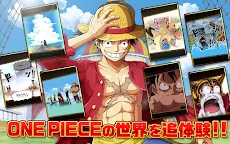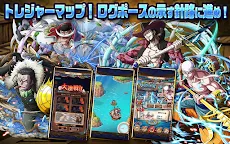 One Piece Treasure Cruise | Japanese
ONE PIECE トレジャークルーズ
Developer: BANDAI NAMCO Entertainment Inc.
☞ Other Version(s): Traditional Chinese | Korean | English
ONE PIECE TREASURE CRUISE
(
OPTC
) is an exhilarating adventure with your favorite Anime crew. Form your own misfit pirate crew, pull off power combos, and relive your favorite moments from the One Piece storyline. The world of One Piece awaits you!
- Relive the ONE PIECE storyline -
• Join Luffy and the Straw Hats on their quest to find the One Piece!
• Explore each chapter of the epic story
• Complete quests and watch as the adventure unfolds
• The unpredictable and diverse World of ONE PIECE is now yours to explore!
- Recruit and train your own Pirate Crew! -
• Featuring your favourite major and supporting ONE PIECE characters
• Over 1,000 characters from the Anime to recruit
• Each character has unique abilities
• Re-enact and create new thrilling battles!
- Intuitive Battle System -
• Featuring an all-new tap battle system, specially designed for your smartphone.
• Unleash exhilarating tandem attacks to deliver devastating damage and send enemies flying!
• Strategies and chain together attacks to fight even the toughest of enemies
• Become the strongest pirate crew on the seas!
Click here to the official website of ONE PIECE Treasure Cruise:
link
Click here to the official twitter of ONE PIECE Treasure Cruise:
link
Non-stop collaborations for One Piece, they're so popular!A smartphone case brand CASETiFY recently announced their collab with the well-known manga/anime series One Piece for phone case and accessories. The designs involve many beloved characters and even Devil Fruit.

BUUUUUUT, this series of the product seem only compatible with the iPhone series (QooApp Andriod users crying in the bathroom). I hope they will release the versions for the android phones too...this is just sad.
Anyways, if you are interested and you happen to have an iOS device or you know someone who does, check this out!
Link:
https://www.casetify.com/onepiece
#Onepiece #CASETiFY #phone #collaboration

Famous Japanese watch brand Seiko has announced a collaboration with popular manga series One Piece to celebrate its 1000 logs. The amount of the watch is limited to 5,000 only, the price is ¥49,280 (Japanese yen), and the pre-order has started. The reception was so good that the first batch which was scheduled to be delivered by the end of July is sold out. The good news is that the second wave is taking orders now!
Check out for more:
https://iei.jp/50913141601/
#Seiko #Onepiece #anniversary #1000 #collaboration

Loading...