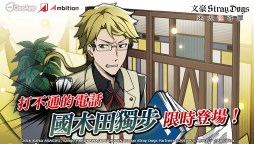 Bungo Stray Dogs: Tales of the Lost | QooApp version
文豪迷犬
Developer: QooApp Limited
☞ Other Version(s): Traditional Chinese | Simplified Chinese | English | Japanese
This is the Chinese Version of
Bungo Stray Dogs: Tales of the Lost
.
Based of the popular anime series Bungo Stray Dogs, Bungo Stray Dogs is an anime RPG mobile game brought to you by game developers Ambition Co Limited. Take to the stage as you command your favourite heroes from the Bungo Stray Dogs series in an adventure and form your own squad. Your characters will utilize a variety of special moves while in combat and display their cute graphical sprites as your maneuver them across the battlefield. Dive into the universe of Bungo Stray Dogs for an exhilarating experience!
OS Recommendation
At least iOS 8.0 / Android 4.4 or above
If there's any version that doesn't match these specifications, the device may not support the game.
(c) 2016 Kafka ASAGIRI,Sango HARUKAWA/KADOKAWA/Bungo Stray Dogs Partners
(c) 2017 Ambition Co., Ltd.
1431193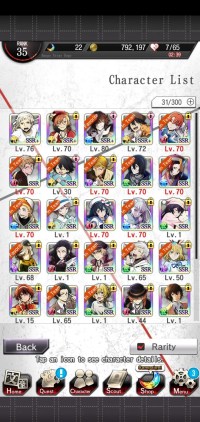 ( note: I'm using google translate for japanese, sorry if there's some mistakes )
i accept only bungo tales, the more poe the best.
私はブンゴの物語だけを受け入れます、より多くのポーが最高です。
still has main story stages uncleared and new event, too.
メインストーリーのステージはまだクリアされておらず、新しいイベントもあります。
1428758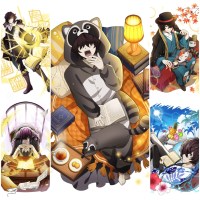 anyways looking for any of those ssr ( if only has initial, please have another one ) on any server, tbh i can offer various games, ty and sorry for my bad orthography LMAO.
Loading...