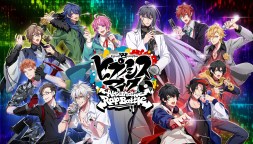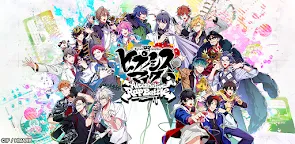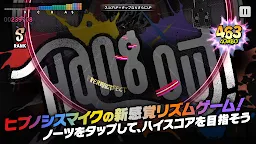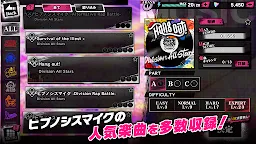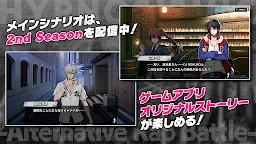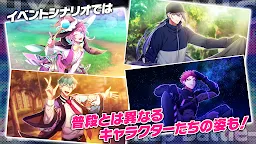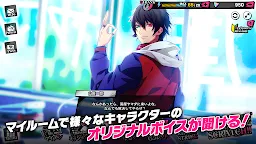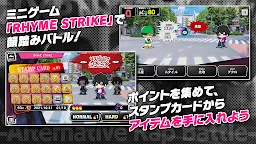 Hypnosis Mic: Alternative Rap Battle | Japanese
Hypnosis Mic: Alternative Rap Battle
Developer: Idea Factory Plus Co.,Ltd
Hypnosis Mic: Alternative Rap Battle, aka ARB, is a rhythm game based on the seiyuu rap project Hypnosis Mic Division Rap Battle. The game is released by Idea Factory.
In the game, players will act as a newbie with the dream to become a DJ. The MC will help and train the player.
There are a total of six divisions including Ikebukuro, Yokohama, Shibuya, Shinjuku, Nagoya and Osaka. Each of the teams has the team name respectively which are Buster Bros!!!, MAD TRIGGER CREW, Fling Posse, Matenro, Dotsuitare Hompo, and Bad Ass Temple. All of the 18 characters have been added to the game.
Besides the theme song "Hypnosis Mic - Alternative Rap Battle-" and existing songs, the game also includes branding new songs like "Survival of the Illest" and many more!
Official website:
https://hypnosismicarb.com/
Official Twitter:
https://twitter.com/hypnosismic_arb
---Below is the information provided by the developer---
Hypnosis Mic: Alternative Rap Battle is a rhythm game for iOS and Android developed by King Record Co., Ltd. The game is based on Hypnosis Mic -Division Rap Battle-, a rap/song project and CD series launched by EVIL LINE RECORDS, a sub-label of King Records. In addition to its main cast of 12 voice actors, it features character designs by Idea Factory and Otomate with scripts by Momose Yuichirou.

Story
In a world where women now dominate the government, the creation and use of weapons is strictly forbidden. However, by no means has conflict been brought to an end; instead of weapons, war is waged through words. With the power of the "Hypnosis Mic", lyrics can affect one's opponent in various ways and cause real damage. Those in the divisions outside the women-only Chuou Ward thus use it for fierce rap battles as their weapon in the constant clash for territory.

2741853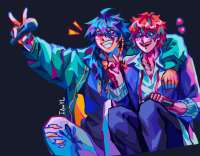 https://twitter.com/I7wYL?s=09

(RUS + ENG text)
RUS: Я хочу продолжить своё существование как художник и мне бы не помешала помощь в развитии аудитории. На самом деле не уверена можно ли тут такое писать но если вам интересно то я оставлю тут свой Твиттер. Я там буду свои арты по гипмику выкладывать и не только. Еще люблю D4DJ и ensemble stars, paradox live, genshin, promise of wizard,немного секай, хонкай стар рейл и бандори.
Пока что выкладываю посты на английском, но на самом деле хочу собрать преимущественно русскоговорящую аудиторию


ENG: I want to continue my existence as an artist and I could use some help in developing the audience. In fact, I'm not sure if it's possible to write this here, but if you're interested, I'll leave my Twitter here. I will post my art there on the hypmic
and not only. I also love D4DJ and ensemble stars, genshin, paradox live, promise of wizard , a little project sekai, honkai star rail and bang dream.
So far, I'm posting posts in English, but in fact I want to gather a predominantly Russian-speaking audience


а что касается игры она волшебная нереальная самая лучшая я у неё в плену каждый день слушаю их треки и обожаю всех персонажей
2701146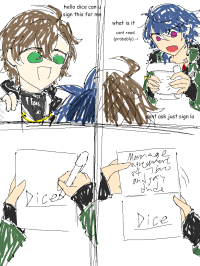 i redrew my friend's silly comic lol
the third pic is the original that they made
i found it fun so i redrew it and coloured in shitty quality (⁠☆⁠▽⁠☆⁠)
7 bro and gay dude r nicknames that they gave dice and gentaro
Loading...