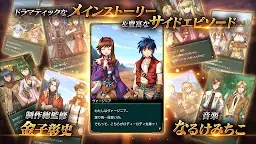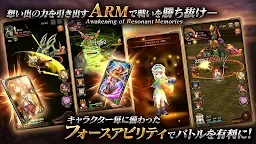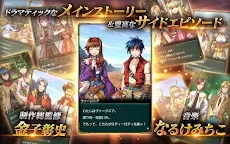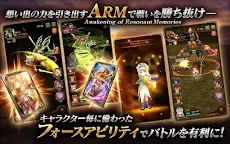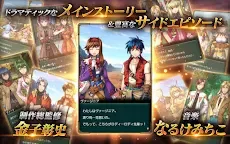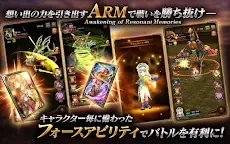 Wild Arms Million Memories
ワイルドアームズ ミリオンメモリーズ【Ver.2.0始動】
Developer: ForwardWorks Corporation
Wild Arms Million Memories is the latest work of the "Wild Arms" series that draws on a new story that successive series characters and original characters of this
work weave on the stage of the planet Falgaia.
Features

■ Many characters, including the heroes of the series, have appeared! New chapters will be added one after another!
■ In addition to recruiting characters by advancing in the main story, it is also possible to obtain the character in "Constant Fragment Gacha" constantly!

Easy and exhilarating battle

The battle is in an autoplay mode where you organize a party with up to 3 characters and 1 supporter. Furthermore, even in the auto battle, operation intervention such as movement and attack, activation of ARM and force ability is possible. Enjoy an easy, refreshing battle in a semi-automatic battle!

Battle your memories with power! That character and the famous scene appeared in the card!
Various memories such as famous scenes and characters of the "Wild Arms" series appear as "ARM". ARM is a card-like device with a special piece of metal that encloses the "Falgaia" memories and has a very strong power. In battle, "ARM " could be used to gain advantages.

86556
can we get English version please
80528
God's action fighting game the bosses fight take some times toy Jane to dodge and counter atk many times really need some skill play
Loading...