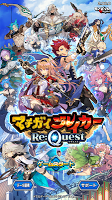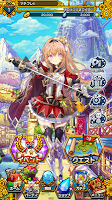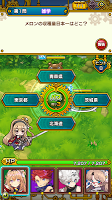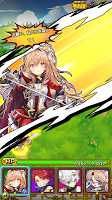 Machigai Breaker Re:Quest
マチガイブレイカー Re:Quest(リクエスト)
Developer: liica Inc.
Machigai Breaker Re:Quest is a RPG developed by liica Inc.

"Machigai Breaker" has been significantly renewed into "Machigai Breaker Re:Quest"! Machigai Breaker Re:Quest is a RPG that requires players to solve the quiz with their intelligence! You can also enjoy the quiz tournaments with multiplayer mode!
Newly added elements:
■ New event "Quiz Tournament"
■ New event "Tower of genre"
Gorgeous voice actors & unique characters:
■ Hikaru Akao / Genki Ookawa
■ Hiroto Suzuki / Shotaro Morikubo / Asami Imai
■ Eri Kitamura / Hiroyuki Yoshino / Yui Horie
■ Yasuto Saka / Ellen Hiryu / Ikue Otani
■ Shohei Yamaguchi / Eri Sendai / Sho Ijuin
"Machigai Breaker Re: Quest (request)" is recommended for people who:
■ Want to play with a new RPG like never before
■ Like quiz apps, quiz games and quiz programs
■ Like finding mistakes
■ Is confident in trivia
■ Like cute characters and cool characters
■ Like character development
Loading...