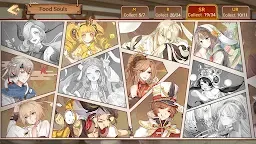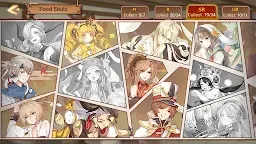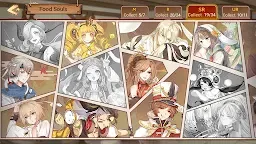 Food Fantasy | English
Food Fantasy
Developer: Elex
☞ Other Version(s): Global | Japanese | Korean | Traditional Chinese
Food Fantasy is a "Food Personified" RPG adventure management game.

Inspired by hundreds of recipes from around the world, a group of world renowned artists and voice actors have brought food to life. Giving them unique personalities, stories, looks and designs. In game, you'll be able to engage in combat with your Food Souls, collect ingredients, develop recipes and create your very own world-class restaurant!

Food Personified – Collect Food Souls
Collect Food Souls from around the world with unique personalities, traits& looks. Tiramisu, Boston Lobster, Spaghetti, Coffee and Red Win and many more waiting for you to encounter on your adventure!

DIY Management – Create your unique restaurant
Real restaurant simulator with hundreds of recipes for you to discover. Customize and decorate your restaurant with different furniture and designs. Complete take-out orders and prevent dine & dash customers.
Build your very own 5-star restaurant!

Amazing Voiceovers – Voice of Food Souls
Voiceovers done by a cast of world renowned Japanese Voice Actors! Miyuki Sawashiro, NatsukiHanae, Takuya Eguchi, Ayane Sakura, AyumuMurase,Kenshō Ono, Ayako Kawasumi,Aoi Yūki and many more talented actors using their voice to bring life to the Food Souls!

Food Combos – Hundreds of Food Pairings
Tiramisu & Chocolate, Coffee & Milk, Steak & Red Wine and various otherpowerful and "delicious" combos for you to turn the tides of battle. Unique "Talents" and an everchanging "weather" system brings uncertainty and excitement during combat.
Foodies, it's time to put your skills to the test!

PLEASE NOTE! Food Fantasy is free to download and play, however some game items can also be purchased for real money. If you do not want to use this feature, please set up password protection for purchases in the settings of your Google Play Store. Also, under our Terms of Service and Privacy Policy, you must be at least 12 years of age to play or download Food Fantasy.
Note: will need to request access to "read the contents of your SD card"

2066303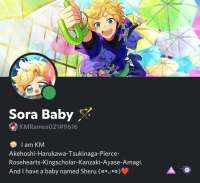 #GameRantsandStuff #EverythingRandom

So, I posted my Discord profile here and now I am posting it again.

With a twist.

I wanna put my husbandos in the spotlight of my life but since I can't make a train of chibi badges in my server, I'll have to make a 3-month rotation for them.

Subaru has been in the spotlight in my server profile for 3 months.

Now, it's Sora's turn!

Loading...