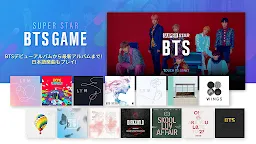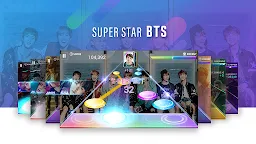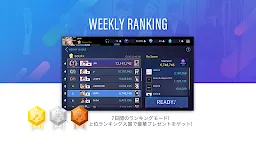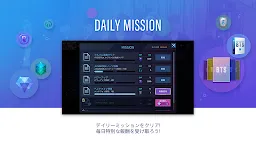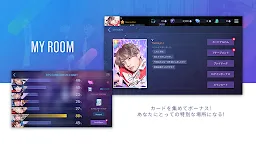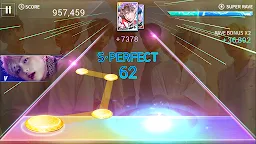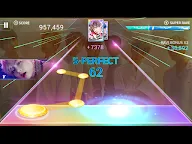 SuperStar BTS | Japanese
SUPERSTAR BTS
Developer: PONOS Corporation
[This game is no longer in operation.]
☞ Other Version(s): Korean
[The game server has shutdown on 23 Jun 2020.]

BTS Rhythm Game - SuperStar BTS Finally Released!
Worldwide SuperStar BTS Rhythm Game 'SuperStar BTS'
# Contains BTS songs
From BTS Debut Albums To Latest Albums! Play Them All!
# BTS Card Collection
Collect BTS members' cards and Upgrade to more beautiful cards!
Captivating BTS Signed Card and Prism Card! Collect Them All!
# The Competitive Mode For 7 Days
Weekly League Ranking Rewards!
Power Up Your Cards! Reach To Higher Ranking!
# New Missions Every Day!
Clear Daily Missions! Level Up? Additional Missions Appears!
Accomplish Achievement To Receive Bonus!
557322
#Rhythm_Game_Bingo
Okay, let's do this~!!
Pink - Still Playing.
Blue - Played.
Green - Want to play.
And yes, I have too much free time.
508749
*BANG BANG CON The Live will begin at 6 p.m. on June 14 (Sunday) via pay-per-view streaming, and will be available for purchase from 1 p.m. on June 1(KST) on Weverse Shop.

[What is "BANG BANG CON The Live"?]

BANG BANG CON The Live is an online live concert that will let BTS and ARMY continue to nurture their special connection together while keeping everyone safe and healthy!

It's a multi-view BTS concert experience right in the home of each and every ARMY!! Are you ready for a virtual visit to BTS's own room, specially prepared for ARMY?

Join us for ARMY's very special "On-Contact" experience with BTS with BANG BANG CON The Live.

#BTS #방탄소년단

Loading...