Kemono Friends Festival
けものフレンズ FESTIVAL
Developer: GOODROID,Inc.
Kemono Friends Festival is much different that the other Kemono Friends mobile games available at the moment. It adopts a Monster Strike-like system which requires players to flick their characters around a field for attacking enemy. This also means the lovely animals can upgrade through breeding.

511793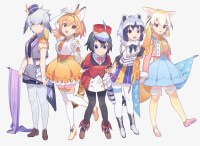 【 けものフレンズ Kemono Friends 】Fanart ☆
Who is/are your favourite character(s) in this series?
448423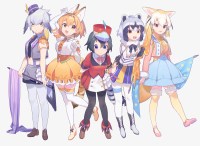 - Today's Fanart -
Artist: Pixiv @ へいわ
Series: Kemono Friends
Original link: https://www.pixiv.net/artworks/62975480

Loading...