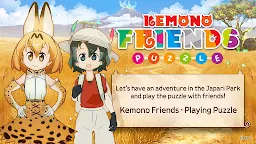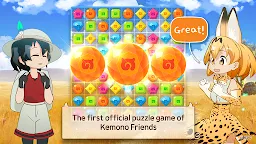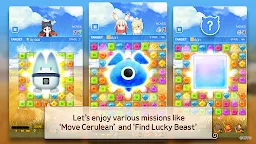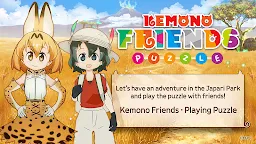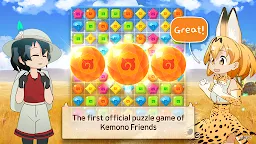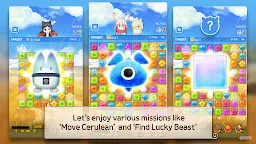 Kemono Friends Puzzle
Kemono Friends - The Puzzle
Developer: FUNPLE STREAM CORP
■ Game Introduction
To make the journey with Serval more exciting,
Kaban has prepared a fun puzzle game for them to play!
Enjoy over 1000 levels of puzzles
with various Friends at Japari Park ♩
Try all sorts of fun missions
in Kemono Friends - Puzzle Fun, like
'Move the Cerulean' and 'Finding Lucky Beast'!
■ How to Play
The game is very simple.
Move gems to match other gems of the same color and get at least 3 in a row!
To learn more, meet Kaban inside the game!
■ Game Features
- Meet the colorful cast of characters of the hit anime, Kemono Friends!
- Play along to familiar BGM from the Kemono Friends show in the game!
- Play online matches! Meet all the skillful Friends around the world♪
----------------
Other Official Information
----------------
* Official Kemono Friends website
 http://kemono-friends.jp
* Kemono Friends Twitter
 https://twitter.com/kemono_anime
* Copyrights
 ©️KFPG
 
* Developer
 FUNPLE STREAM, INC.

Loading...