10 Count: Another Days
Developer: Arithmetic
[This game is no longer in operation.]
The game sever has been shut down at 29 Nov 2019.
Another days is the first game ever created for this beloved BL series!
The game is a voiced one with Shinnosuke Tachibana as Tadaomi Shirotani and Tomoaki Maeno as Riku Kurose. Both actors have previously starred in the manga's spin-off drama CDs!
In 10 Count, Tadaomi Shirotani suffers from Mysophobia and a psychological trauma he got as a kid. Riku Kurose, a psychologist, meets Shirotani by chance, and decides to help him by listing out ten goals that he has to achieve. The relationship quickly becomes intimate.
LINK:
http://a1-341-6-sp.arithgame.jp/index.php
373146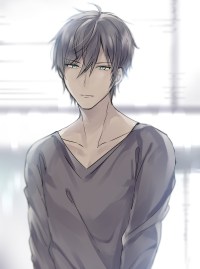 * Today's Husbando - Kurose from 10Count*
Original Source/Artist: Pixiv @ あきと

Will post husbando pic everyday with credits of artist! Follow for more tomorrow!

Loading...