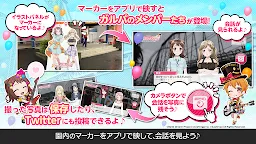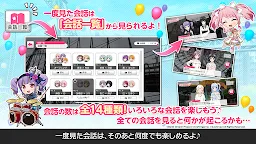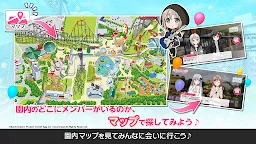 BanG Dream! Girls Band Party! AR
BanG Dream! Girls Band Party! AR
Developer: Craft Egg, Inc.
[This game is no longer in operation.]
スマホで遊べるリズム&アドベンチャーゲーム「バンドリ! ガールズバンドパーティ!(ガルパ)」のARアプリが登場!
専用マーカーをアプリで読み込むと「ガルパ」登場キャラクター25人のここでしか見られない、オリジナル会話が楽しめる♪
カメラ機能とTwitter連携機能を搭載!オリジナル会話を撮影して、そのままTwitterに投稿してみよう♪
++++++++++++++++++++++++++++++++
【公式サイト】
https://bang-dream.bushimo.jp/
【公式Twitter】
@bang_dream_gbp
【推奨OS】
Android4.4以降
対応OS以外でもご利用いただける場合がございますが、動作保証外となります。対応OS以外で正常に動作しない場合でも、一切の動作保証、および払い戻しはいたしかねます。ご了承ください。
【対応言語】
本アプリの言語は日本語のみに対応しております。その他の言語は選択できませんので、ご注意ください。
2407446
Just to clarify something, being rude to another person just because their offers are so low doesn't makes you look cool. It just making you look dumb tbh. Like I get it their offers are low but you don't need to say something threatening like "kys" & "I'll block you for offering a lowballs account" etc. Just say something like "I'm sorry but pass" & "pass" plus who are you to ask people to kill themselves. Plus if their actually kill themselves it's all your fault (please don't kill yourself just because someone ask you to) I felt bad for the person tbh. That's why I'm standing up for them.

( I'm sorry if my grammars are bad. )

Loading...