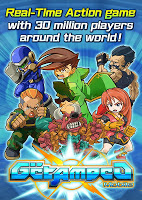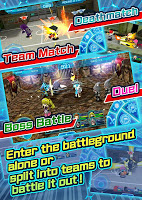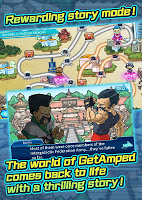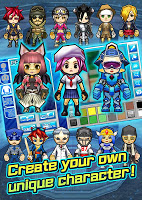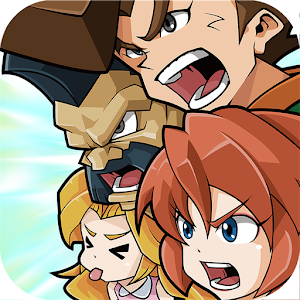 GetAmped Mobile
サイバーステップ
Developer: CyberStep, Inc.
[This game is no longer in operation.]
GetAmped Mobile is a fast-paced online anime-style action game in which you can take on players from around the world. Characters are fully-customizable, meaning you can create the perfect character to complement your play-style and personality!
A wide variety of weapons and accessories are available to enhance your character's strength. Avatar parts can also be changed, allowing you to create your own, unique character. And, if that wasn't enough, you can even use the skin editor feature, with a range of drawing tools, to create your own skin from scratch!
Play through the story mode to learn more about the GetAmped world and earn rewards, then face-off against other players in a variety of online play modes. Use the location-based matching system to battle people near you!
Deathmatch - This mode is a 4 player, melee-style battle in which you have to think fast in order to launch the best combos and come out victorious.
Team Match - A 2 on 2 match. Work out the right strategy with your teammate in order to overpower the enemy!
Duel - There is nowhere to hide in this deathmatch-style battle! Make the most of your accessories and weapons and crush your enemy!
Boss Battle - In a raid battle, 4 players team up in order to defeat an increasingly difficult array of NPC enemies. Do you have what it takes to make it to the final round?
Loading...