MakeS: Ohayou, Watashi no Sei
MakeS ‐おはよう、私のセイ‐
Developer: HEXADRIVE Inc.
MakeS: Ohayou, Watashi no Sei is a tool app with otome elements.
The app features Sei, a "concierge program" with the appearance of a handsome guy. Voiced by Taketoshi Kitajima, Sei can take care of a girl in various ways.

System Features:
■ Calendar
■ Alarm
■ Camera
■ Communication
■ Sei's appearance customization
■ Memo
■ Intimacy level with Sei
684154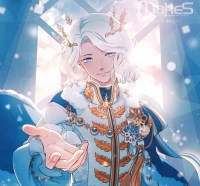 Happy New Year! (≧∀≦)ゞ
Invite Link: https://line.me/R/ti/g/X-WYk-YKD4
I made a Line fan group for us players where we can chat and share about our Sei..
If anyone is interested, please join!
602028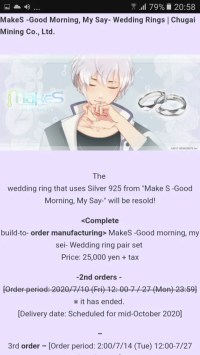 was checking up on makes twitter and i found this..
Loading...