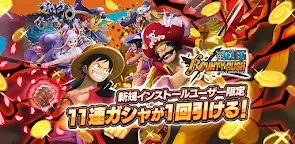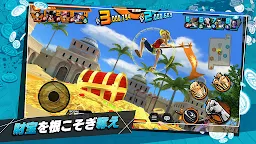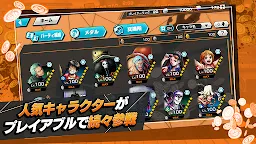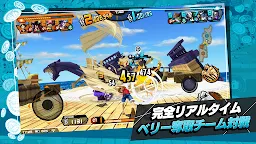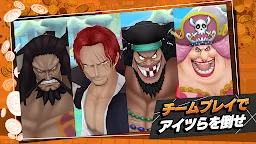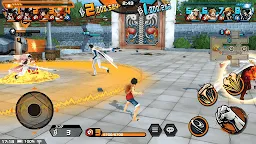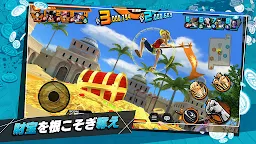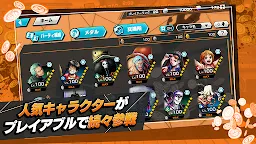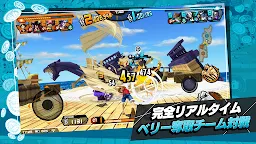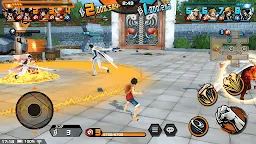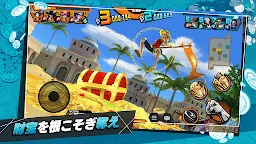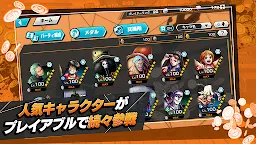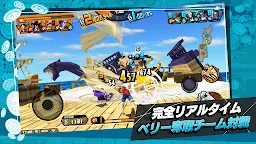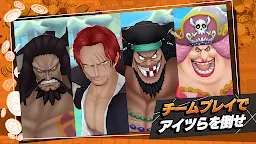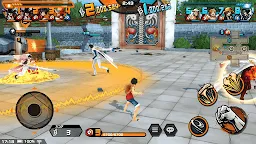 ONE PIECE Bounty Rush | Japanese
ONE PIECE Bounty Rush
Developer: BANDAI NAMCO Entertainment Inc.
One Piece Bounty Rush
(ONE PIECE バウンティラッシュ) is finally available after 1 year of maintenance! The game has gone through major changes, from a new UI to new gameplay!
Take the loot you pirate!
*Teams of up to four players face off in the first One Piece game of its kind! Experience the most exciting multiplayer real-time battle action game ever, and teamwork is the key to victory. Rush to grab more Berry coins than your enemies to reach victory - just one Berry can be the difference between winning and losing, so seize as many Berry coins as you can!
*The One Piece world comes to life as the battlefield. Fight through your favorite scenes and locations from the famous One Piece animation. Every match comes complete with items from the One Piece universe to give your team the upper hand. Use whatever you can to lead your team to victory, but watch out for traps!
*Battle rival teams using popular One Piece characters. Every character has unique abilities, so mix and match your team with a good strategy. There are 5 character types - some characters are great for melee combat, while others excel at long range attacks, and others have different skills to support your team. Determine your role among your team and jump into battle. What kind of hero will you be?
SUPPORT:
http://bnfaq.channel.or.jp/contact/faq_list/1908
BANDAI NAMCO Entertainment Inc. Website:
http://bandainamcoent.co.jp/english/
By downloading or installing this app, you agree to the BANDAI NAMCO Entertainment Terms of Service.
Terms of Service:
http://legal.bandainamcoent.co.jp/terms
Privacy Policy:
http://legal.bandainamcoent.co.jp/privacy
Note:
This game contains some items available for in-app purchase that can enhance gameplay and speed up your progress. In-app purchases can be disabled in your device settings, see
https://support.google.com/googleplay/answer/1626831?hl=en for more details.
©EIICHIRO ODA/SHUEISHA, TOEI ANIMATION
©BANDAI NAMCO Entertainment Inc.
This application is distributed under the official rights from the license holder.
Loading...