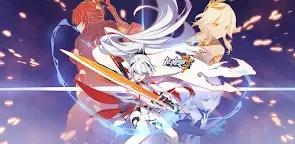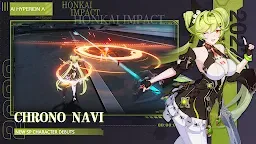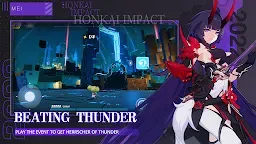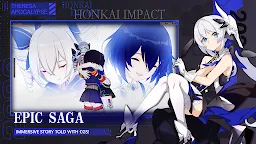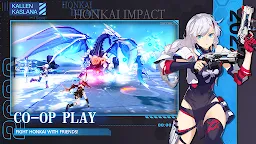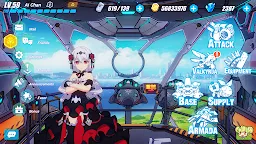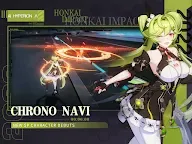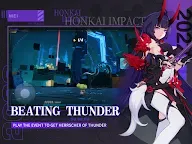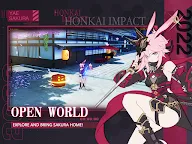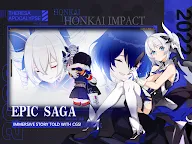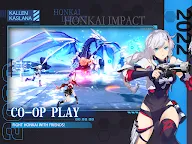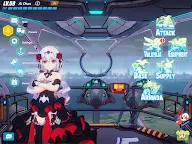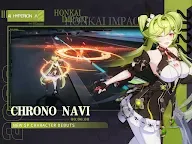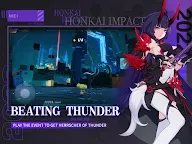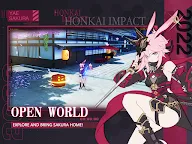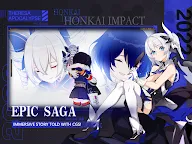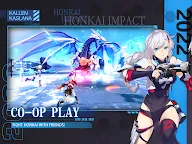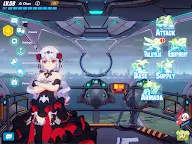 Honkai Impact 3rd | SEA
Honkai Impact 3rd
Developer: miHoYo Limited

Honkai Impact 3rd | Global
☞ Other Version(s): Vietnamese | Global | Korean | Traditional Chinese | Japanese
Honkai Impact 3 (SEA)
is a mobile action game where players can collect different heroine and use them to defeat monsters.
Introduction
"Honkai, a mysterious force that annihilated human civilization on several occasions, has re-emerged in this once peaceful world..."
A squad of young girls burdened with the very last hopes of humanity must fight for survival in this apocalyptic world filled with zombies and Honkai beasts.
As the Captain of the Hyperion, you must lead these girls into battle against zombies and Honkai beasts in various locales around the world. Experience the girls' unique personalities, challenge and conquer various raids and stages, and enjoy the rich storyline of the Honkai Universe! Join the Valkyries and fight for all that is beautiful in the world!
Version features
[Herrscher of the Void]
The Herrscher's powers have been unleashed, transforming a Valkyrie into a powerful new form. Manifest the might of Honkai into impaling spears and brush all opposition aside.
Herrscher of the Void - Kiana's S-rank awakened battlesuit has been deployed!
The night is the perfect companion for her inauguration. Let her wings of war set the battlefield alight!
"We hereby declare Judgment Day!"
[Arctic Kriegsmesser]
The fiery temptress had her innocent moments. The frost and cold have whittled away her years, but her indomitable will stood firm.
Arctic Kriegsmesser - Himeko's A-rank awakened battlesuit deployed!
Relive her past warrior days and Imbue her memories and iron will into her mighty zweihänder!
[Schicksal HQ]
Shocking secrets are hidden within the heart of Schicksal! What is Schicksal planning to do with the giant mecha God Father they secretly salvaged from the Anti-Entropy ruins?
All crew of the Hyperion! Code red! Valkyrie Squads to battlestations. Infiltrate the Schicksal Air Terminal. Seize the God Father. We will bring this war to their doorsteps!
Let faith be our blade, Captain! Go forth and clear a path to Schicksal's mighty fortress in the sky!
[Dimension Treasures]
A vast virtual world exists beyond reality. The dimensional portals are open, revealing lost treasures to be found.
People think they have unlimited imagination. The Virtual World will put this imagination to the test.
Although history cannot be observed directly, their effects still persist. Like the future itself, the corridors of memories within these spatial rifts are waiting to be explored.
[Equipment Updates]
Keys of the Void - penultimate dual pistols that fire "absolute commandments" designed to rip apart the space-time fabric itself.
The mesmerizing singing voice of the divas is heard all over the Honkai world through Starry Woofers and Galactic Nova.
Hrungnir - the fearsome frost giant of the Nordic myths. This greatsword smites evil where it exists.
Celine: Ascendant - the mighty stigmata have resurfaced with the powers of fires and storms. All these will help us in the Honkai War, Captain!
Click here to the official website of Honkai Impact 3:
link
Click here to the official twitter of Honkai Impact 3:
link
2934823

1. screen record your video (i just use vidma)
2. go to imgflip and select the video (u dont have to use imgflip btw, just search up "gif maker" and some websites will pop up)
3. adjust to your liking
4. make sure to download as gif or it wont work
5. click on your profile pic to change it
6. select "my gallery" and boom its there

hope this helped!!
(i linked a lot of games for attention sorry)
2891818

Honkai impact 3rd sea(only sea(southeastAsia) server) is celebrating their 6th anniversary, on 20 October login rewards are 10 focused supply card and anniversary memorial stigma and after 7.0 update there more login in bonus rewards
More information:https://twitter.com/HonkaiImpact3rd/status/1714219900267381120
https://twitter.com/HonkaiImpact3rd/status/1713736529875447846
Loading...